Dear Friend,
I am pleased to present my electronic newsletter. These e-newsletters enable me to provide information about issues, events and activities in Harrisburg and around the 47th Senatorial District to you in a timely manner while saving postage costs.
If you find this e-newsletter useful, I invite you to visit my website www.senatoreldervogel.com for more information about your state government. If you do not wish to receive these e-newsletters, please click the "unsubscribe" button at the bottom of the page.
Sincerely,
Elder Vogel Jr.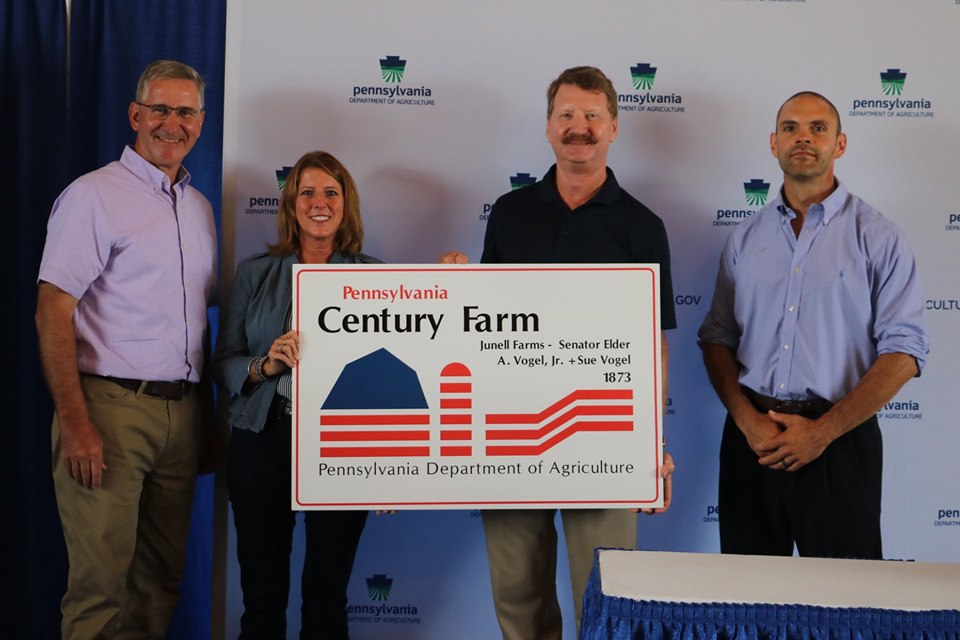 My family was honored by the Pennsylvania Department of Agriculture's Century Farm Program. The program recognizes Pennsylvania farm families who have owned and operated a farm with at least 10 acres or $1,000 in gross annual sales for 100 years or more on an ongoing basis. Junell Farms in New Sewickley Township has been passed down through four generations of my family since being purchased in 1873.
I am grateful for this historic recognition. Farming isn't just how our family makes a living; it is a way of life. It is a legacy my family shares with the thousands of other farm families throughout Pennsylvania.
Though each farm may vary greatly in history, we all share a love for the heritage of our land. I am proud to continue to work in the Senate to protect this critical part of our history, our economy and our heritage.
Bus Safety Laws
As the school year begins, please remember that PA laws require motorists to stop when a school bus has its red lights flashing and stop arm extended on all roadways with painted lines or grooved dividers, as well as all intersections. Drivers on the opposite side of a highway with a physical barrier do not have to stop.
A few other bus safety laws are:
Motorists must stop at least 10 feet away from school buses that have their red lights flashing and stop arm extended.
Motorists must stop when they are behind a bus, meeting the bus or approaching an intersection where a bus is stopped.
Motorists following or traveling alongside a school bus must also stop until the red lights have stopped flashing, the stop arm is withdrawn, and all children have reached safety.
If physical barriers such as grassy medians, guide rails or concrete median barriers separate oncoming traffic from the bus, motorists in the opposing lanes may proceed without stopping.
Do not proceed until all the children have reached a place of safety.
Child Abuse Background Checks
School employees, coaches, volunteers and others required to have child abuse clearances will need to update their 2014 clearances for the upcoming school year. PA law requires clearances to be updated every 5 years.
Find out if you need a clearance, apply, or get more information on the PA Child Abuse Background Clearance, by clicking here.
Senate and House Ag. Committees Highlight Animal Health Advancements
Members of the Senate and House Agriculture Committees highlighted advances in animal health and biosecurity during a public hearing that was held in conjunction with Penn State's Ag Progress Days 2019.
As the Senate Agriculture and Rural Affairs Committee Chairman I noted the importance of the additional funding in the 2019-20 budget to protect the health of the agriculture industry. The new budget boosts funding for the Department of Agriculture by more than $19 million.
The Animal Health and Diagnostic Commission, which is responsible for investigating and addressing diseases in farm animals, received $2 million in this year's budget. An additional $4 million was also dedicated to the Pennsylvania Rapid Response Disaster Readiness initiative to facilitate the state's response to public health threats, such as Avian Influenza, or invasive species that threaten the industry, such as the Spotted Lanternfly.
Protecting our state's livestock against diseases and other threats is a critical part of keeping our food supply safe and ensuring Pennsylvania remains healthy. The investments we made in this year's budget will go a long way toward identifying and controlling any potential threats to the agriculture community as a whole.
The hearing featured testimony from Pennsylvania Secretary of Agriculture Russell Redding, Penn State Dean of the College of Agricultural Sciences Dr. Richard Roush, state Department of Agriculture Bureau of Animal Health and Diagnostic Services State Veterinarian and Director Kevin Brightbill, and Dr. Ernest Hovingh Department of Veterinary and Biomedical Sciences.
Testimony and other information from the hearing will be available online by clicking here.
Ag Progress Days, which are held each August, showcase a number of technology and research exhibits. The three-day event is the largest outdoor agricultural exhibition in the state. More information about Ag Progress Days is available online by clicking here.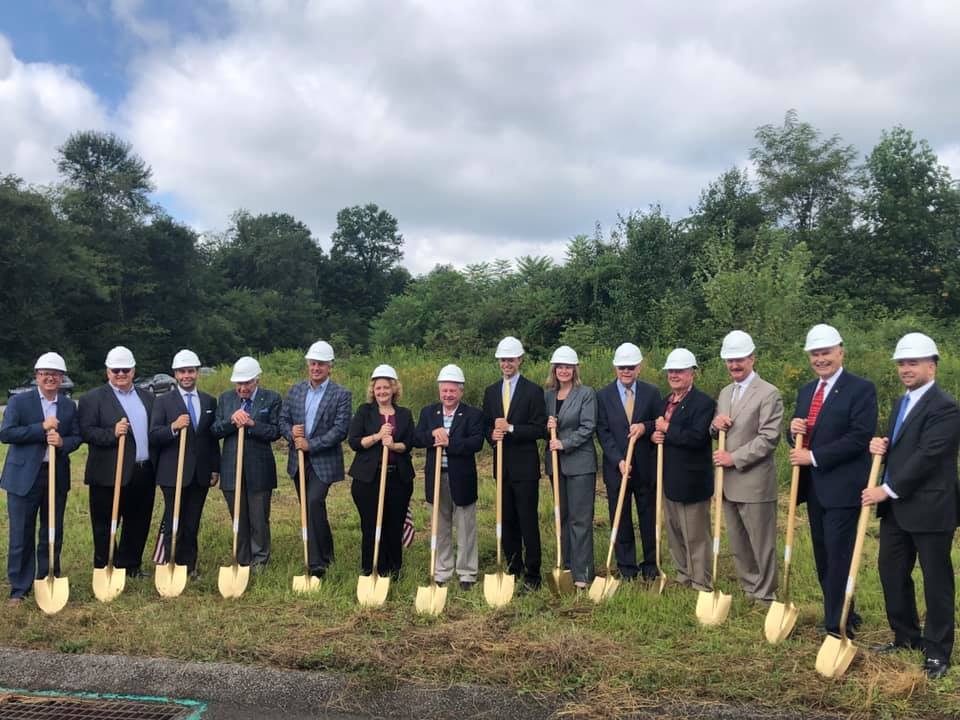 It was a pleasure to attend the groundbreaking ceremonies at the Westgate Commerce Center in Big Beaver Borough.
Municipal Cybersecurity Readiness Survey
Researchers from Penn State University-Altoona are encouraging PA municipal officials to participate in a survey to assess the cybersecurity readiness of their municipalities. The survey is part of a project sponsored by the Center for Rural Pennsylvania and will take between 30-40 minutes to complete.
If you didn't already receive an email request, you can find contact and survey info by clicking here.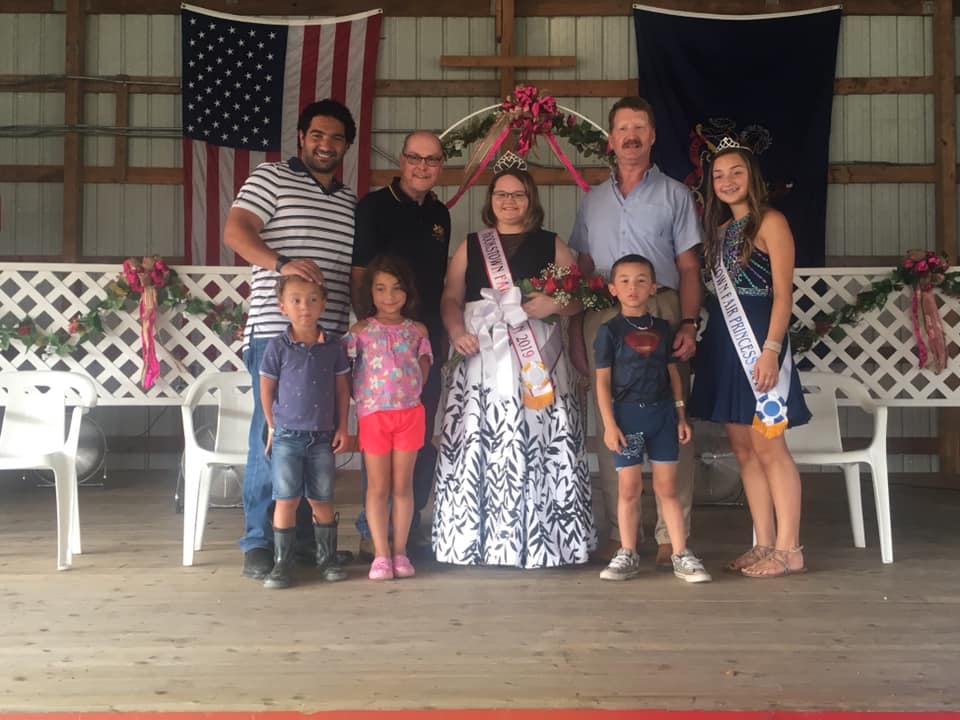 I had a great time celebrating the 73rd anniversary of the Hookstown Fair! Congratulations to 2019 Fair Queen Lexus Johnson and Princess Mikayla Beveridge.
Spotted Lanternfly Sightings Hotline
PA residents are asked to report spotted lanternfly sightings to 1-888-4BAD-FLY (1-888-422-3359) or online. The destructive, invasive insect's life cycle begins in the fall when the adult lays masses containing 30-50 eggs.
Lycorma delicatula, commonly known as the Spotted Lanternfly (SLF), is a new invasive insect that has spread throughout southeastern Pennsylvania since its discovery in Berks County in 2014. SLF presents a significant threat to Pennsylvania agriculture, including the grape, tree-fruit, hardwood and nursery industries, which collectively are worth nearly $18 billion to the state's economy.
For more information on the Spotted Lanternfly, please click here.
National Immunization Awareness Month
National Immunization Awareness Month reminds us that making sure children's immunizations are up-to-date is part of back-to-school preparations. Vaccines protect against conditions that can be life-threatening, such as measles, mumps & hepatitis. The provisional period in which Pennsylvania students can attend school without their vaccinations is five days.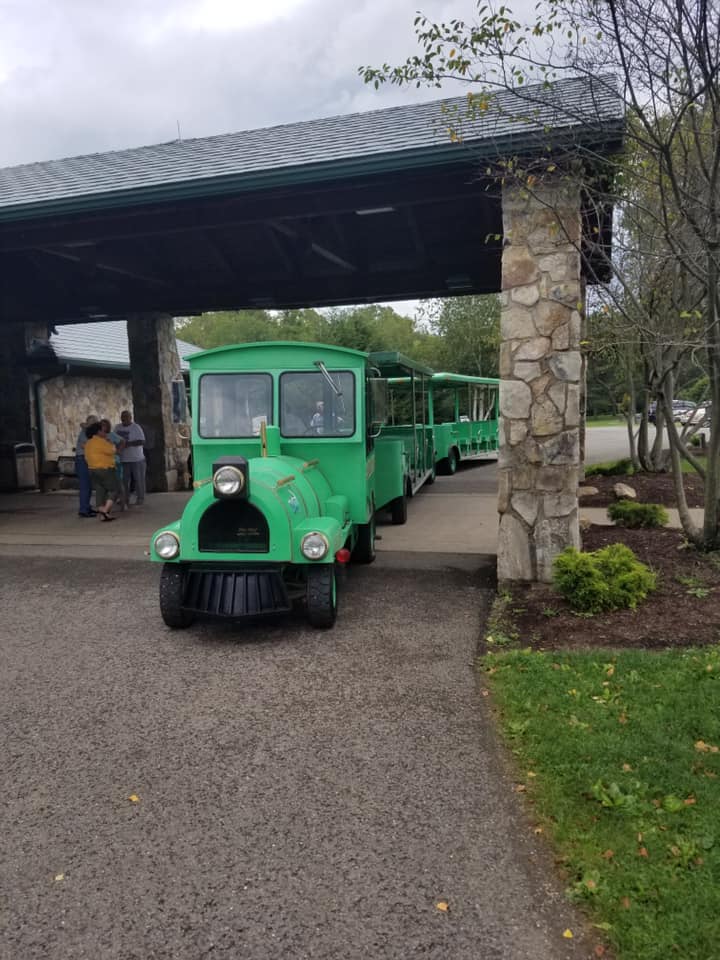 I had a great time touring Camp Kon-O-Kwee Spencer and learning about all the different facilities they have for children and adults with disabilities. While providing campsite's for those with disabilities, the beautiful park is open to everyone!

Please contact me to provide input on any state-related matter, or to receive help in dealing with a state agency.