Dear Friend,
I am pleased to present my electronic newsletter. These e-newsletters enable me to provide information about issues, events and activities in Harrisburg and around the 47th Senatorial District to you in a timely manner while saving postage costs.
If you find this e-newsletter useful, I invite you to visit my website www.senatoreldervogel.com for more information about your state government. If you do not wish to receive these e-newsletters, please click the "unsubscribe" button at the bottom of the page.
Sincerely,
Elder Vogel Jr.

January 4, 2018
The 103rd PA Farm Show runs Jan. 5-12 at the PA Farm Show Complex and Expo Center in Harrisburg. It includes thousands of exhibits and animal competitions, plus delicious food, providing insight into a $135 billion industry that employs more than a half-million Pennsylvanians. This year's theme, "Inspiring Pennsylvania's Story," will celebrate the ways in which agriculture has impacted the lives of Pennsylvanians for centuries. For the Farm Show Schedule, click here.
Community Safety Grants
Local municipalities, colleges and community groups have until February 7 to apply for state grants from the Pennsylvania Commission on Crime and Delinquency to boost safety and reduce violence.
The grants are part of a new program that was included in the 2018-19 state budget to improve school safety and combat community violence. A total of $7.5 million will be awarded statewide through June 30 to support violence prevention programs.
Eligible uses for the grants include mentoring services and other intervention services for at-risk children and families; promoting communication between school entities and law enforcement; linking the community with local trauma support and behavioral health systems; and other programs designed to reduce community violence.
Applications and more information about the grants are available on the PCCD website at www.pccd.pa.gov under the School Safety and Security heading.
An additional $52.5 million in grants will be awarded to school districts to improve school safety throughout the current fiscal year, which ends on June 30.
More information on school safety measures under consideration in the General Assembly is available online by clicking here.
PennDOT Innovation Challenge Deadline Extended
High schools now have until Jan. 25 to submit ideas for PennDOT's Innovation Challenge, which this year asks: Aside from laws and educational campaigns, what cost-effective, innovative solution can be developed in the next five to 10 years to get drivers to slow down in work zones? Winning teams will be picked regionally, then statewide.
For more information on this challenge, please click here to visit the webpage.
Veterans Crisis Line
The U.S. Department of Veterans Affairs provides a Veterans Crisis Line with responders trained in suicide prevention to help veterans of all ages and circumstances. A trained responder will answer your call, text, or chat and ask you a few questions. You can decide how much you want to share.
Veterans and their loved ones can call 1-800-273-8255 and Press 1, chat online, or send a text message to 838255 to receive confidential support 24 hours a day, year round. Connect with the Veterans Crisis Line to reach caring, qualified responders with the Department of Veterans Affairs. Many of them are Veterans themselves. You can find more information and access an online chat by clicking here.
Duquesne Light's Electrical Distribution Technology Training Program
Duquesne Light is offering an Electrical Distribution Technology Training Program in partnership with Community College of Allegheny County. This one-year program includes two paid internships for all students, a certificate upon graduation, and a Class A CDL, not to mention potential employment opportunities with DLC and other employers. Accepted applicants are also eligible for one of five full scholarships.
The deadline for application to the EDT Program is April 1, 2019. Interested applicants can send questions to recruiting@duqlight.com.
For more information on the training program, please click here to visit the Duquesne Light webpage.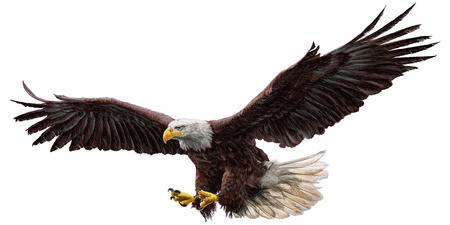 Bald Eagle Live Stream
Enjoy nature in a different way by connecting to the livestream from a bald eagle nest near Codorus State Park in Hanover PA. The fifth year of this livestream currently shows, the Eagles, named Liberty and Freedom, are repairing their nest after some damage, and eggs could arrive in one to three months. It includes a running blog from Hawk Mountain Sanctuary to keep viewers updated. https://hdontap.com/index.php/video/stream/hanover-bald-eagle-nest-live-cam
Snowmobile Tracks
Looking for something fun to do this winter? Thousands of miles of snowmobile areas are available for use in state parks and forests. Opportunities range from scenic trails through the woods, to straightaway runs on roadways, to large, open spaces.
Many other snowmobile riding opportunities exist across the state on public lands and local municipalities. Contact a local tourist promotion agency, snowmobile club, dealers, or county governments to find out more about your region of interest.
While riding your snowmobile you must carry with you or on the vehicle:
Certificate of registration
Proof of liability insurance
Registration plate affixed to the vehicle
Expiration stickers (does not apply to limited registration)
Valid safety certificate (ages 10-15 if riding off of parent's or guardian's property)
You can get updates on a trails conditions at 1-877-SNOMBLE (1-877-766-6253). You can also find trails and other information by clicking here to view DCNR webpage.
Opioid Use in Hospital Stays
According to a new research brief by the Pennsylvania Health Care Cost Containment Council, substance use was present in 1 of every 25 maternal hospital stays (or 39.8 per 1,000) in the two-year period 2016-2017. The rate was 1 in 69 (or 14.6 per 1,000) in 2000-2001. Opioid drugs were the most common substance used, accounting for about 49 percent. It's a reminder that plenty of work remains in preventing and treating addiction in Pennsylvania.
To read more on this study and its impact, please click here.

Please contact me to provide input on any state-related matter, or to receive help in dealing with a state agency.