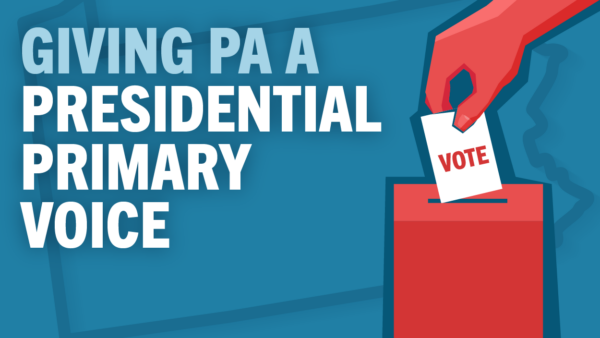 HARRISBURG – Pennsylvania's 2024 primary election would be moved up five weeks under bipartisan legislation approved by the state Senate last week, said Sen. Elder Vogel, Jr. (R-47).
Senate Bill 224 would move the 2024 primary election to March 19.
In many presidential elections, the outcome is largely decided before Pennsylvania voters have a chance to cast a ballot. Moving up the spring election date would give voters in the fifth-largest state a better chance of weighing in on the presidential primary.
The current primary date also conflicts with Passover, during which observant Jewish Pennsylvanians are prohibited from writing, driving, or using electricity.
"Last week the Pennsylvania Senate stood unified in wanting to ensure all Pennsylvanians have an equal opportunity to cast their vote, especially with next year being a presidential election year," Vogel added. "It is now in the hands of the House of Representatives where we hope they will take swift action in getting this to the Governor's desk.
The bill now heads to the House of Representatives for its consideration.
CONTACT: Abby Chiumento, 717-787-3076