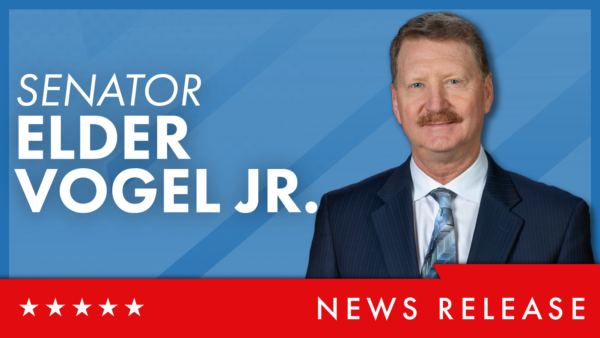 HARRISBURG – As Pennsylvania moves one step closer to having an agreed upon, completed spending plan, Sen. Elder Vogel, Jr. (R-47) released the following statement regarding the 2023-24 State Budget bill, House Bill 611, moving to Gov. Josh Shapiro's desk.
"After much debate, today we see our Commonwealth move closer to having a completed budget as we sent the $45.55 billion General Appropriations bill, which spent about $300 million less than governor's original proposal, to Gov. Shapiro's desk for his signature. It's then up to him as to whether he will approve the bill in its entirety or line-item veto the $100 million allocated for the Pennsylvania Award for Students Success (PASS) scholarships.
"What the governor has received today encompasses 75% of the total budget package and showcases record investments we have made to support our students, our seniors, our police, and many others to ensure they receive the assistance they need. While this can be seen as a step in the right direction, we still are awaiting House action on Pennsylvania's Fiscal Code which makes up the last 25% of the budget. Until we receive and approve of that code bill only then will Pennsylvania's budget impasse cease.
"This remains an ongoing process and I remain dedicated to working with my colleagues on both sides of the aisle to see that our commonwealth achieves a completed, balanced budget."
Additionally, the Senate also signed and sent to Gov. Shapiro's desk a bill that would expand eligibility and rebate amounts available through the Property Tax/Rent Rebate Program, providing more assistance to low-income seniors and Pennsylvanians with disabilities.
CONTACT: Abby Chiumento, 717-787-3076