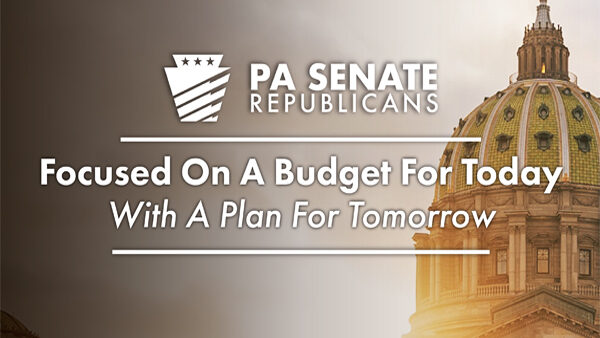 HARRISBURG – Sen. Elder Vogel, Jr. (R-47) released the following statement in response to the Senate passage of the state budget bill, House Bill 611:
"As always, when debating the contents of our state budget, keeping Pennsylvania taxpayers at the forefront of our conversations was our top priority," said Vogel. "This budget champions various investments into our commonwealth – some of which included an 8% increase in basic education funding; a two-year tuition freeze for PASSHE schools; funds four new State Police cadet classes; and included tens of millions of dollars for workforce development, job training, and career and technical education."
"Another major highlight from this year's budget is expanding eligibility and maximum rebates through our Property Tax/Rent Rebate Program, which will vastly benefit residents in our area," Vogel added.
Vogel concludes, "All in all we produced a fiscally conscious budget that spends nearly $300 million less than Governor Shapiro's budget and $1.4 billion that the House Democrats' budget as well as deposited $500 million into our state's Rainy Day Fund. All of this accomplished with no tax increases."
House Bill 611 now goes to the House for concurrence.
CONTACT: Abby Chiumento, 717-787-3076 (Vogel)