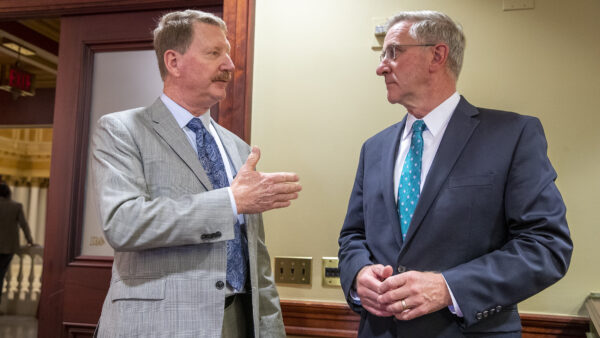 HARRISBURG – Today, Sens. Elder Vogel, Jr. (R-47), majority chair; and Judy Schwank (D-11), minority chair; and members of the Senate Agriculture and Rural Affairs Committee gave a unanimous, favorable recommendation for Russell Redding to serve as the Secretary of the Pennsylvania Department of Agriculture.
"Secretary Redding has remained dedicated to serving and advocating for Pennsylvania's ever-growing agriculture industry in his role as secretary over the last several administrations, as an educator, and as a farmer," said Vogel. "He not only is a great asset to our Legislature, but to our Commonwealth. I want to congratulate him on his successful recommendation and look forward continuing to work with him to better the future of agriculture in our state."
"Russell Redding has provided outstanding service to the Commonwealth of Pennsylvania as Secretary of the Department of Agriculture for many years and fully deserves to be reconfirmed," said Schwank. "Under his leadership, the agency has thrived, and he's formed a deep connection with Pennsylvania's agriculture community. I'm very pleased to see his nomination take a step forward and fully expect my Senate colleagues to join me in voting to reconfirm him as Pennsylvania's Secretary of Agriculture."
Redding's nomination will be re-referred to the Senate Committee on Rules and Executive Nominations.
During its meeting, the committee also considered Senate Bill 152 (Sen. Judy Ward, R-30), Senate Bill 277 (Sen. Gene Yaw, R-23); and Senate Bill 694 (Sen. Frank Farry, R-6), which were unanimously approved.
To watch the full committee meeting, click here.
CONTACT: Abby Chiumento, 717-787-3076
Spencer Thornburg, 610-929-2151