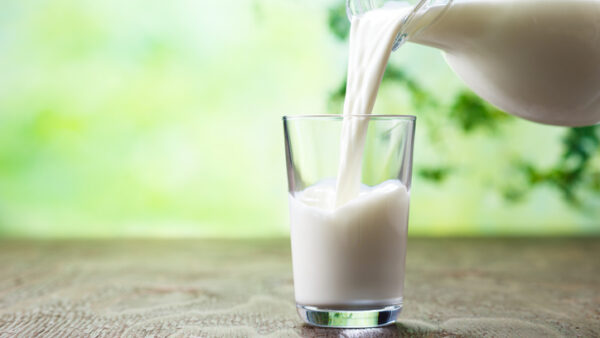 HARRISBURG – Sen. Elder Vogel, Jr. (R-47), with the support of a majority of the Pennsylvania Senate Republican Caucus, submitted a letter to the U.S. Department of Agriculture (USDA) urging for the inclusion of 2% and whole milk in its recently proposed rule Child Nutrition Programs: Revisions to Meal Patterns Consistent with the 2020 Dietary Guideline for Americans.
The proposed rule is seeking to accomplish the following:
Address long-term milk and whole grain standards.
Include new added sugars standards for the school lunch and breakfast programs.
Strengthen the Buy American provision in the school meal programs.
Gradually reducing school meal sodium limits to reduce children's risk of chronic disease.
"Because of the critical health benefits that 2% milk and whole milk provide to growing children, there is no question they should be included as options within the national standards for the National School Lunch and Breakfast Programs and Smart Snacks," said Vogel. "With Pennsylvania continuing to be a strong competitor nationally in dairy-based on sales and overall milk production, the impact of additional milk options in these programs would have an immense positive impact on our state dairy farmers. I hope the USDA would agree with and support these inclusions for the benefit of our farmers and our children."
Prior to the submission of the letter, the Pennsylvania Senate unanimously adopted Senate Resolution 48 which also urged the USDA for these inclusions.
Vogel added, "I greatly appreciate the continued support from my Senate colleagues on this important issue and for always prioritizing our dairy industry and our beloved Pennsylvania farmers."
Currently, the commonwealth has 6,100 dairy farms (99% of them being family owned); has an overall industry that supports 52,000 jobs and contributes $14.7 billion to Pennsylvania's economy; and, on a national level, ranks 6th in dairy-based on sales and 8th in total state milk production (producing 10.1 billion pounds annually).
To view the support letter submitted to the USDA, click here.
CONTACT: Abby Chiumento, 717-787-3076