In this Update:
Update on the Beaver County Gas Outage
My Dog Law Modernization Bill Now Heads to the Governor's Desk!
Harrisburg Highlights
Area Veterans Please Join Us for Our Veterans Breakfast Nov. 9!
Senate Backs Israel, Condemns Hamas
Senate Advances Critical Support for EMS, Hospitals and Nursing Homes
Senate Votes to Increase Access to Addiction Treatment Programs
Bill Enhancing School Bus Safety Receives Senate Support
Grants Available to Prep PA for New Businesses
Last Chance to Register to Vote in the Nov. 7 Election
Recognizing National Cybersecurity Awareness Month
---
Update on the Beaver County Gas Outage
The PA Public Utility Commission and Columbia Gas continue to work to remedy the ongoing disruption of natural gas services to several thousand Beaver County residents and businesses.
Updates on the service restoration process, locations for a "warming station," and additional information for impacted residents and businesses is being posted in the alert center on the Columbia Gas website.
My Dog Law Modernization Bill Now Heads to the Governor's Desk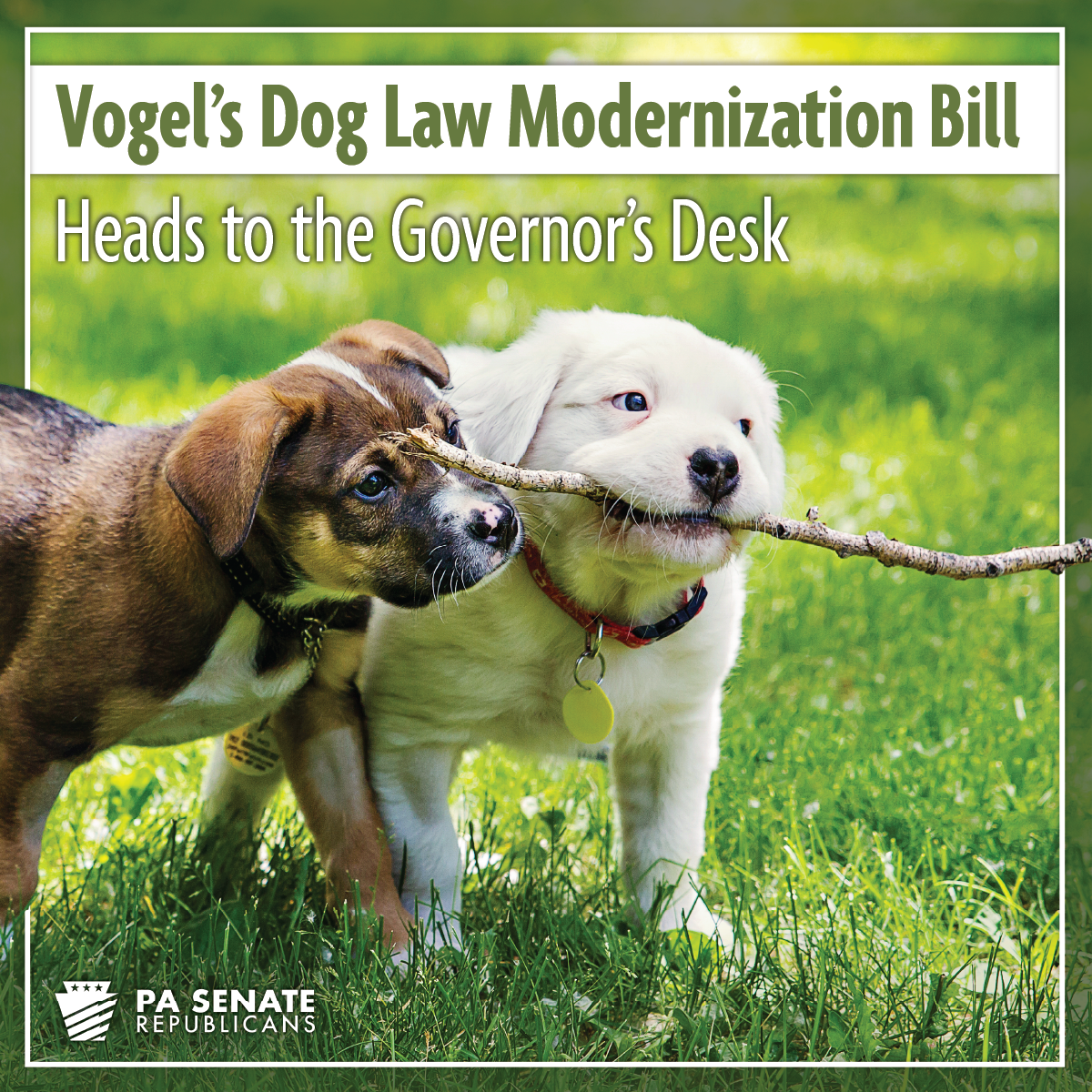 My legislation is one step closer to becoming law as it advances from the Pennsylvania House and heads to Governor Josh Shapiro's desk.
I am pleased to see this legislation near the finish line and share my gratitude for the support my colleagues in both chambers have shown to this critical issue. I have worked diligently with the Department of Agriculture and other stakeholders to ensure updates to our Dog Law would benefit the BDLE and prioritize resident and animal safety.
Senate Bill 746 focuses on modernizing various aspects covered under the Bureau of Dog Law Enforcement (BDLE) to improve its overall functionality and efficiency such as simplifying licensing for dog owners, enhancing public safety and animal welfare protections; and improving customer service.
Harrisburg Highlights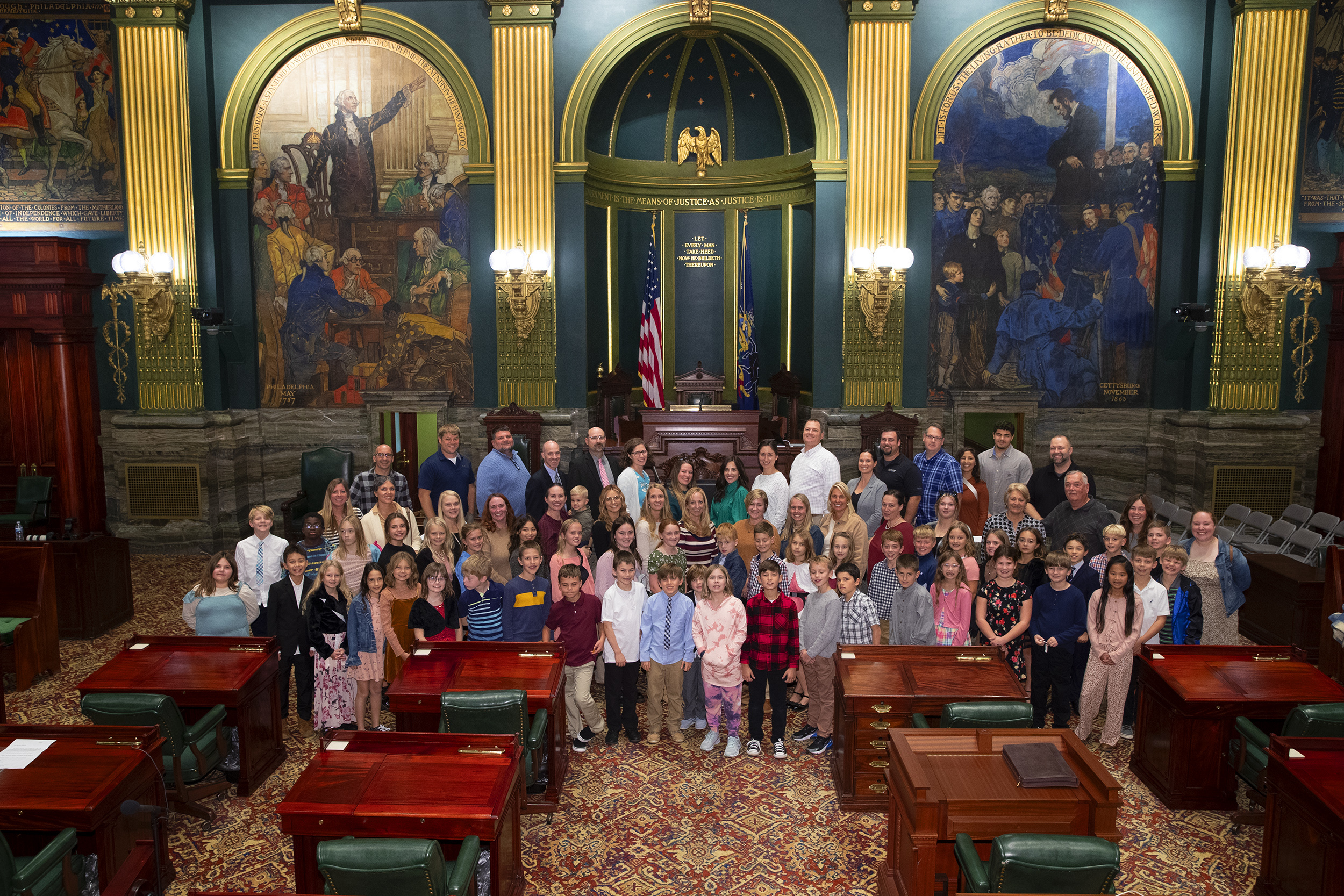 Over 70 Beaver County Christian School 4th and 5th graders were recognized this week in the Senate and House Chambers! During their visit, they were able to see how our Legislature operates!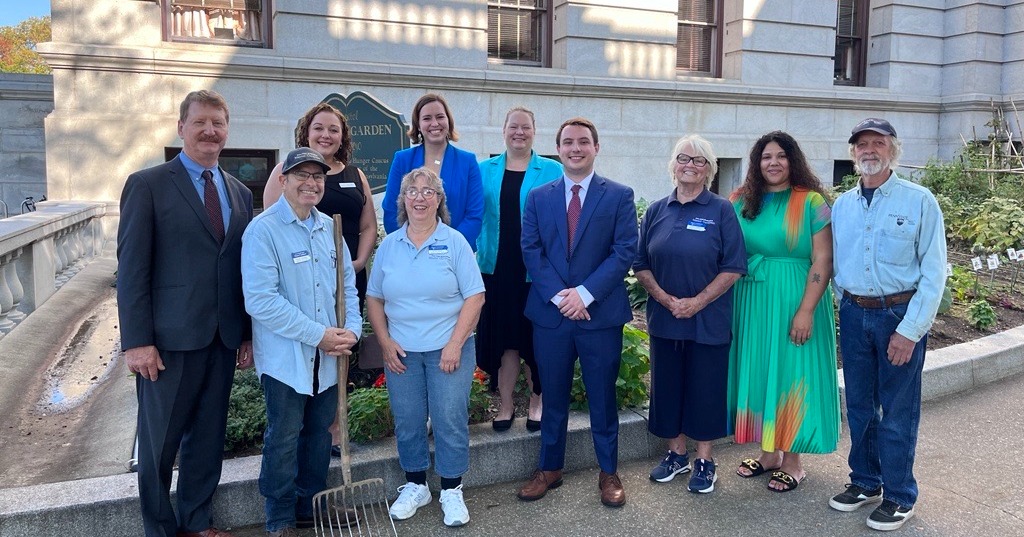 The Capitol Hunger Garden has officially closed for its 13th season. To date, we yielded over 830 pounds of produce which we donated to the Downtown Daily Bread in Harrisburg.
I held a press conference with Rep. Emily Kinkead, Chef Corrie Lingenfelter from the Downtown Daily Bread, Ryan Prater from the Central Pennsylvania Food Bank, and Erin Haafke from Feeding Pennsylvania to highlight the positive impacts the garden has on the Harrisburg community!
As always, I want to thank the Penn State Master Gardeners and our Capitol staff volunteers for all the hard work they put into caring for our Hunger Garden.
I look forward to the garden reopening in Spring 2024!
Area Veterans are Invited to Attend Our Veterans Breakfast on Nov. 9!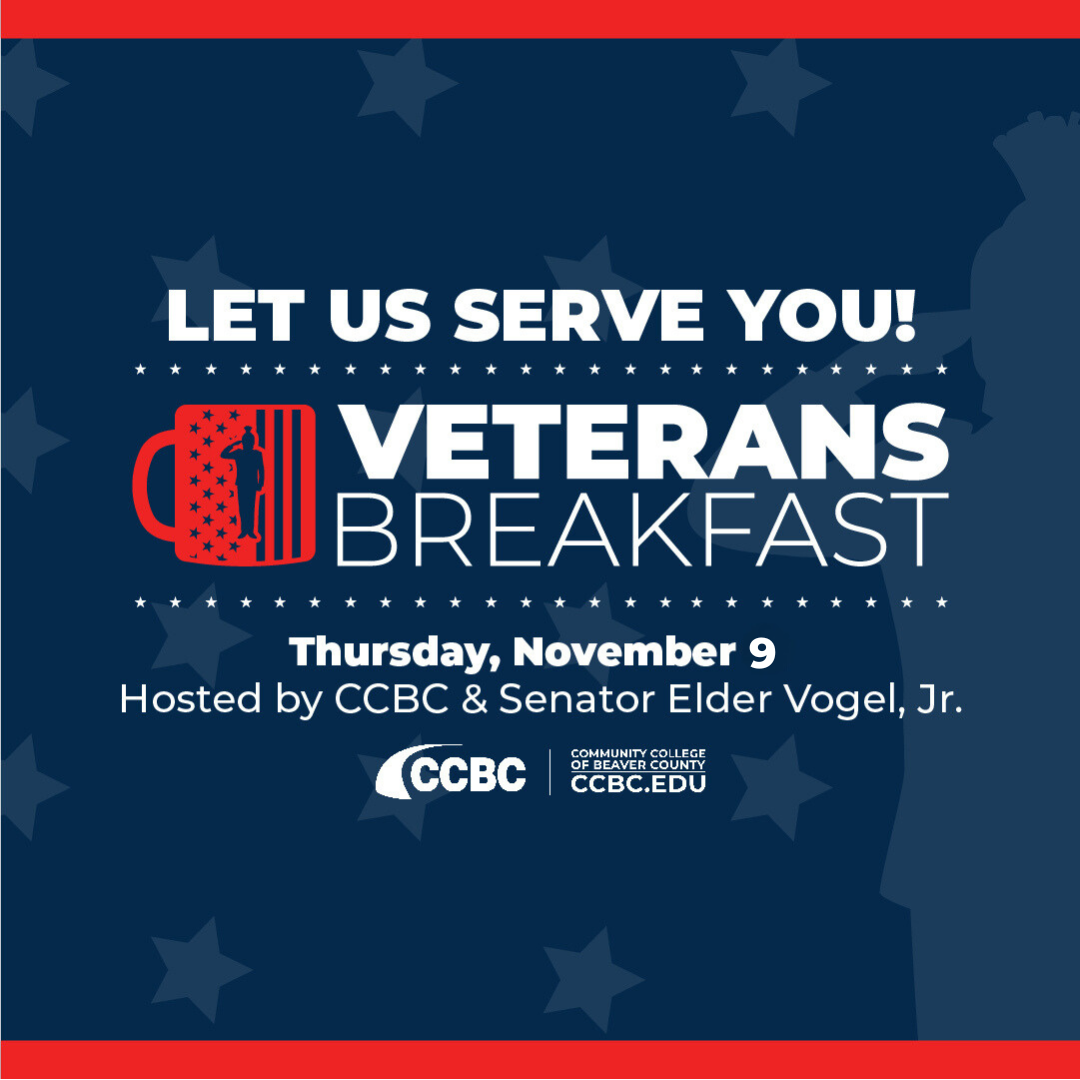 I encourage area veterans to join us on Thursday, Nov. 9, at 9 a.m. at the Community College of Beaver County as we honor all veterans and serve military members with free breakfast for them and one guest.
RSVP by Nov. 3 by calling 724-480-3554 or emailing Marketing@ccbc.edu.
We hope to see you there!
Senate Backs Israel, Condemns Hamas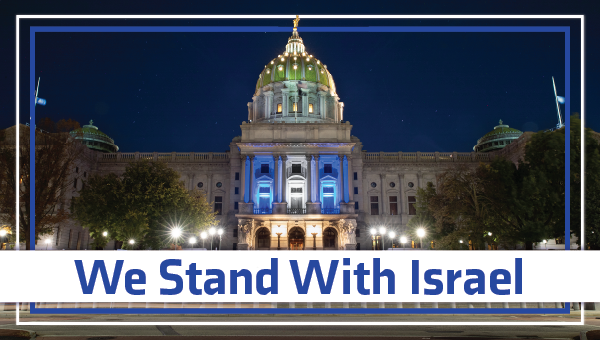 Following the murderous attacks of innocent people by the terrorist group Hamas, the Senate approved a resolution condemning Hamas' Oct. 7 carnage.
Senate Resolution 185 shows Pennsylvania's support of the Jewish people as they defend against this terrorist threat. It says that we stand "firmly with the people of Israel and their right to defend themselves." It labels the attacks by Hamas as "shocking, barbaric and evil," further adding they "amount to war crimes of the worst kind."
The resolution further stipulates, "Israel has every right to defend itself with all due force" and noted Pennsylvania's "special relationship" with Israel since the country declared independence in 1948.
Senate Advances Critical Support for EMS, Hospitals and Nursing Homes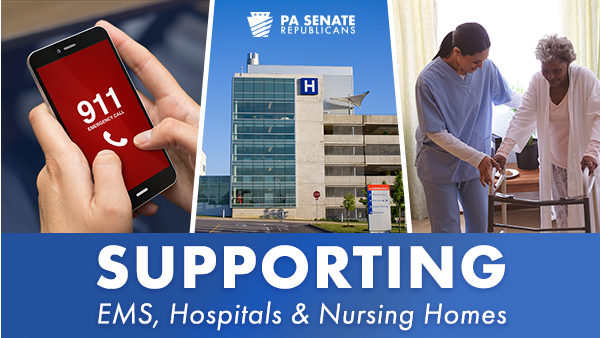 This week, the Senate approved legislation advancing critical public health components of the budget process.
Passage of House Bill 1351 addresses the crucial public health needs for emergency medical services, hospitals and nursing homes and ensures Pennsylvanians continue to receive access to needed health care services.
The bill:
Increases EMS reimbursement rates for services and ensures providers are compensated for all loaded miles. The changes will drive $126 million of new revenue and new resources into the EMS network statewide.
Reauthorizes a state assessment on hospital services, generating revenue supplemented by federal funds and returned to hospitals. The first payment to hospitals is typically made in mid-October.
Freezes the Nursing Facility Case Mix Rate to reduce volatility and level the playing field so Pennsylvania nursing homes can continue to meet the needs of vulnerable patients.
Senate Votes to Increase Access to Addiction Treatment Programs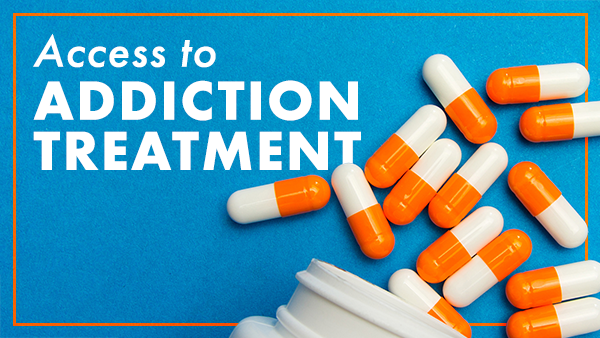 To combat prevalent opioid addiction, the Senate unanimously passed legislation increasing access to licensed addiction treatment programs for Pennsylvanians.
Senate Bill 941 would provide regulatory flexibilities that can be used during an opioid epidemic to create real solutions to workforce shortages and directly help those in need of treatment get access quicker.
Additionally, Senate Bill 941 would establish annual reporting requirements to the General Assembly regarding unnecessary barriers to workforce recruitment and access to treatment.
Bill Enhancing School Bus Safety Receives Senate Support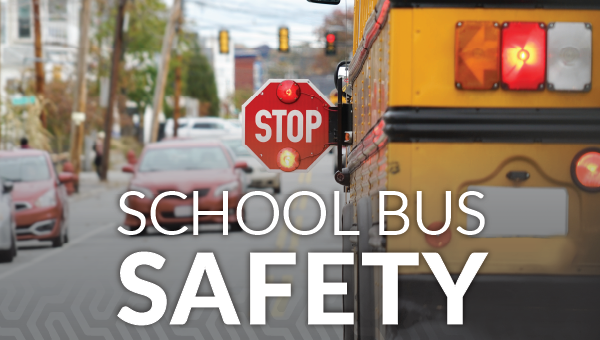 The Senate passed a bill to improve school bus safety by increasing penalties for those refusing to follow the law.
Senate Bill 897 would give judges the discretion to increase fines above the current $250 for refusing to stop for a school bus when red lights are flashing or a stop arm is extended. It would also require repeat offenders to complete a PennDOT Driving Improvement School. Additionally, it would establish a new penalty for individuals who fail to proceed with caution past a school bus with flashing amber lights.
According to the Administrative Office of Pennsylvania Courts, approximately 1,000 drivers annually are convicted of passing a stopped school bus with signals flashing. Many more citations are issued without resulting in a conviction.
Grants Available to Ready PA for New Businesses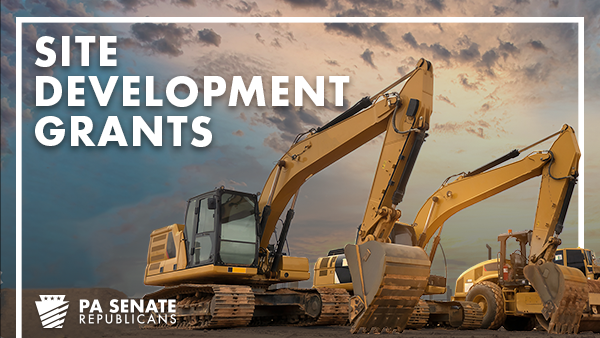 To attract and retain more businesses in the commonwealth, PA SITES (Pennsylvania Strategic Investments to Enhance Sites) will make $10 million in grant funding available to help locations become "shovel ready."
Eligible projects must be in Pennsylvania and support the development of competitive sites. These include undeveloped sites and sites that were previously utilized or underutilized – such as former industrial, commercial, military, school, or hospital sites or buildings.
Municipalities, economic development organizations, redevelopment authorities, municipal authorities and industrial development agencies may apply for the funding here through Wednesday, Nov. 8.
Last Chance to Register to Vote in the Nov. 7 Election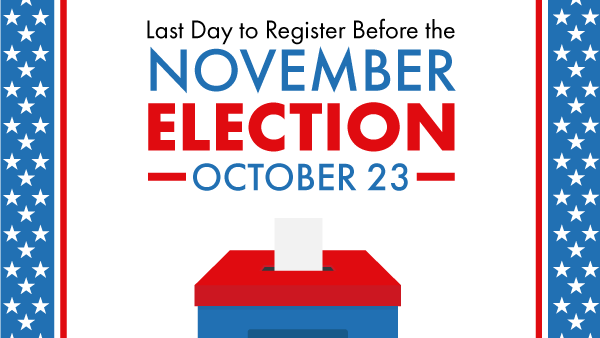 If you wish to vote on Election Day on Nov. 7, you must be registered to vote by Monday, Oct. 23.
There are four ways to register to vote: online, by mail, in person at your county voter registration office and at PennDOT and some other government agencies.
Find the details about each of these methods here.
Recognizing National Cybersecurity Awareness Month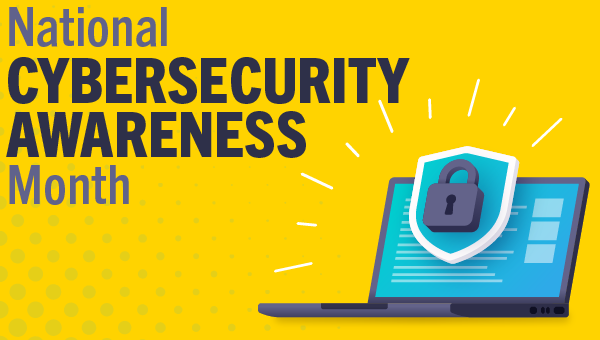 In October, we focus on staying safe online by taking steps to protect personal data. Simple steps you can take include using strong passwords, using multifactor authentication, recognizing and reporting phishing, and updating software.
My colleagues and I are also working to put measures in place that will better shield you from online threats. Senate Bill 565 would protect students' personal data from unauthorized or inappropriate disclosure.
Other legislative measures would safeguard the state's online assets. Senate Bill 563 would establish that commonwealth agencies have strong capabilities in place to discourage, combat and recover from ransomware attacks. Senate Bill 284 would establish a standalone Office of Information Technology (OIT) under the Office of Administration. The OIT would create a strategic plan for future IT projects across state government, as well as manage and maintain all future IT procurement within state agencies.

Please contact me to provide input on any state-related matter, or to receive help in dealing with a state agency.