In this Update:
Thank You to All Who Attended Our Senior Expo!
Highlights in the 47th
Updates from the Capitol
Maneuver By Gov. Shapiro Changes Motor Voter Process Without Your Input
Emergency Alert Test Scheduled for Oct. 4
Fiscal Restraint Means More Good News for PA's Financial Position
Look Out for Surprise Hotel Fees, Larger Bills
Apply Now to Enhance Pennsylvanians' Safety
Men, Take Care of Yourselves with Healthy Habits
---
Thank You to All Who Attended Our Senior Expo!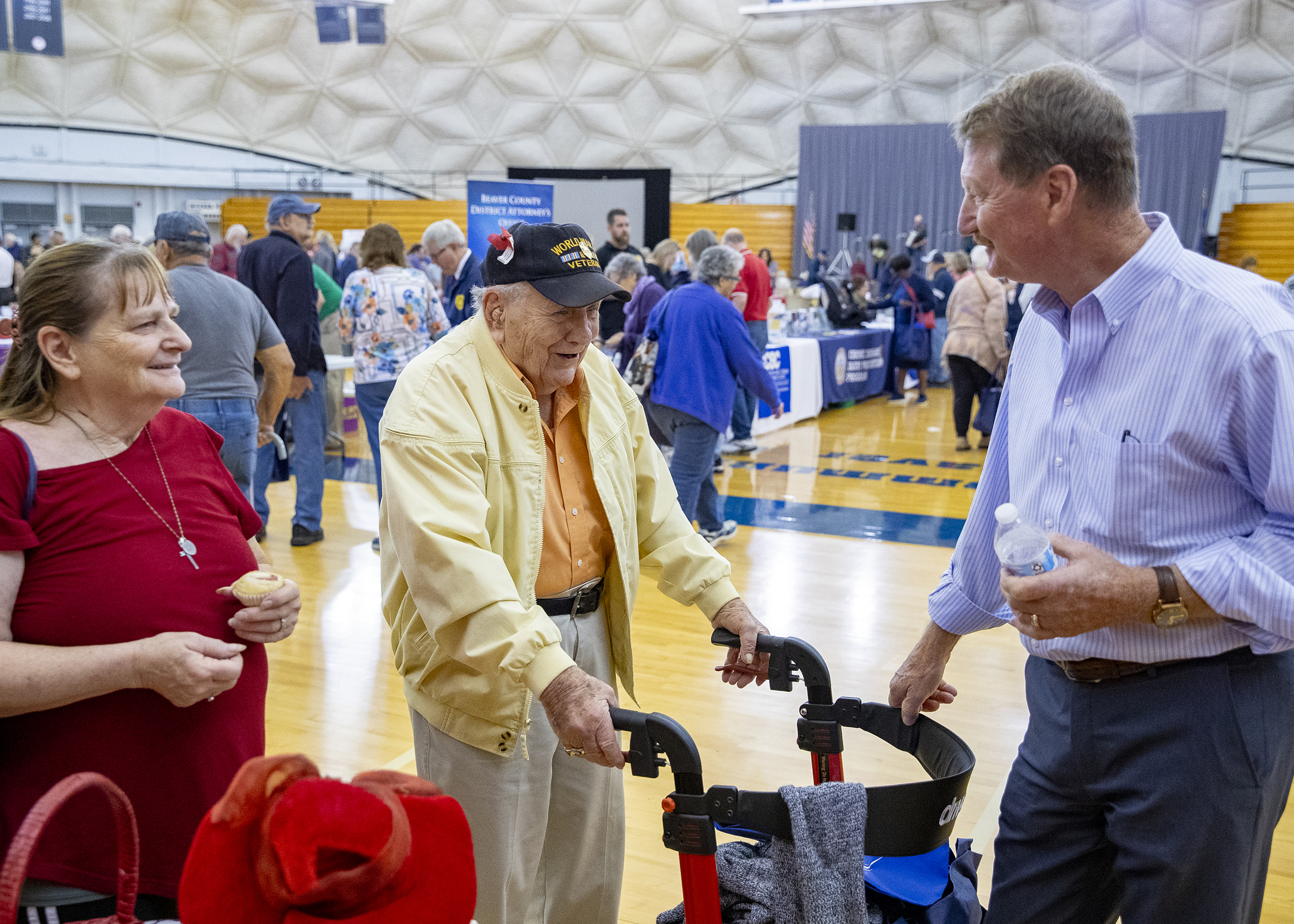 We had a great turnout this past Friday for our annual Senior Expo with over 600 attendees! I want to thank all who were able to join us, our vendors who took the time to explain to our seniors what assistance is available to them, and my staff who puts together this informative event each year.
You can view the pictures from our event by clicking here.
Highlights in the 47th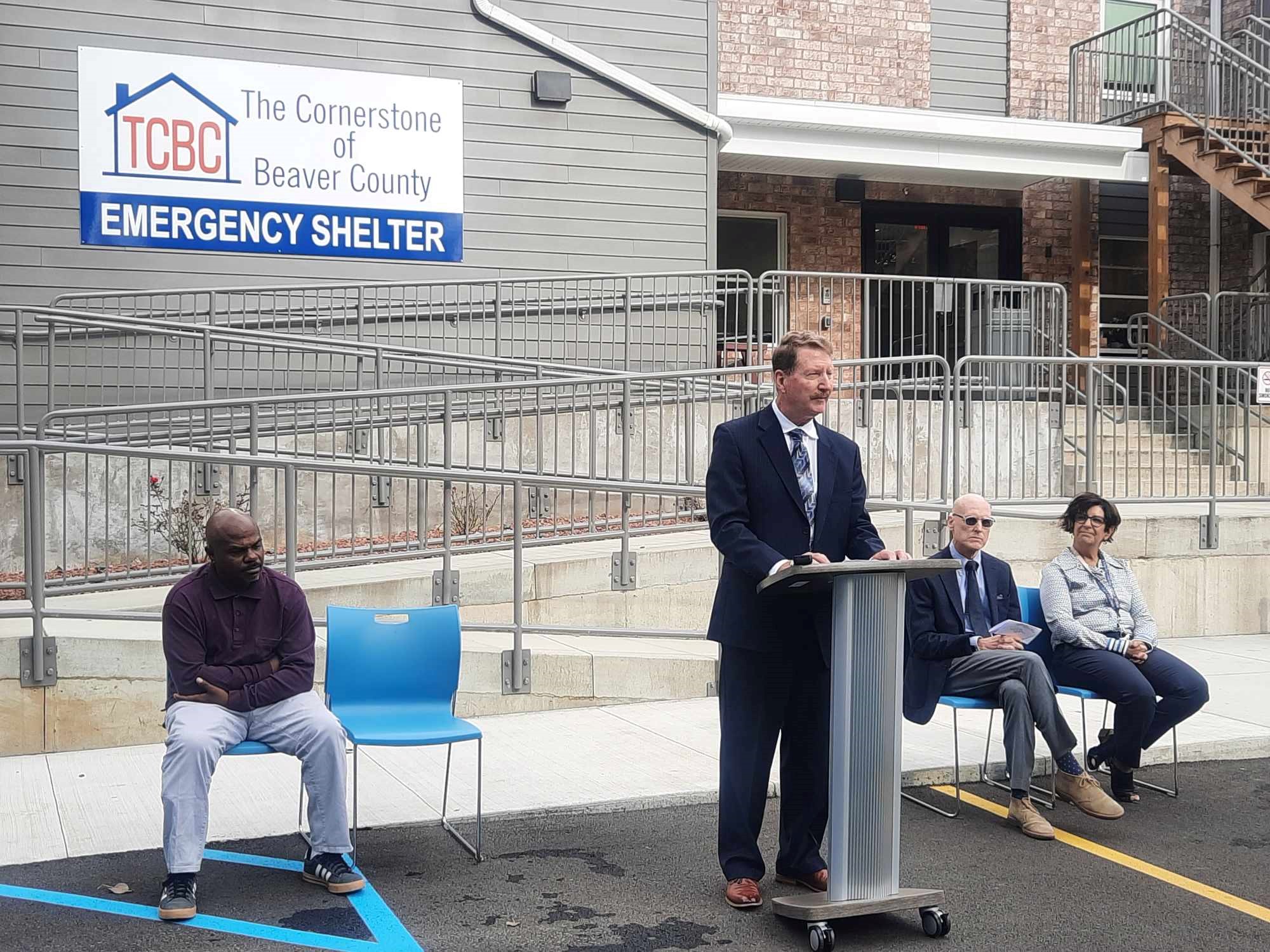 Last week, I joined Marie Timpano from The Cornerstone of Beaver County and Bryce Maretzki from the Pennsylvania Housing Finance Agency (PHFA) to announce the opening of the PHARE Funding application period.
The PHARE Fund plays an essential role in assisting local housing needs in our communities across Pennsylvania! Check out Beaver County Radio's article about last week's event by visiting https://bitly.ws/VX4R.
Photo credit: Matt Drzik, Beaver County Radio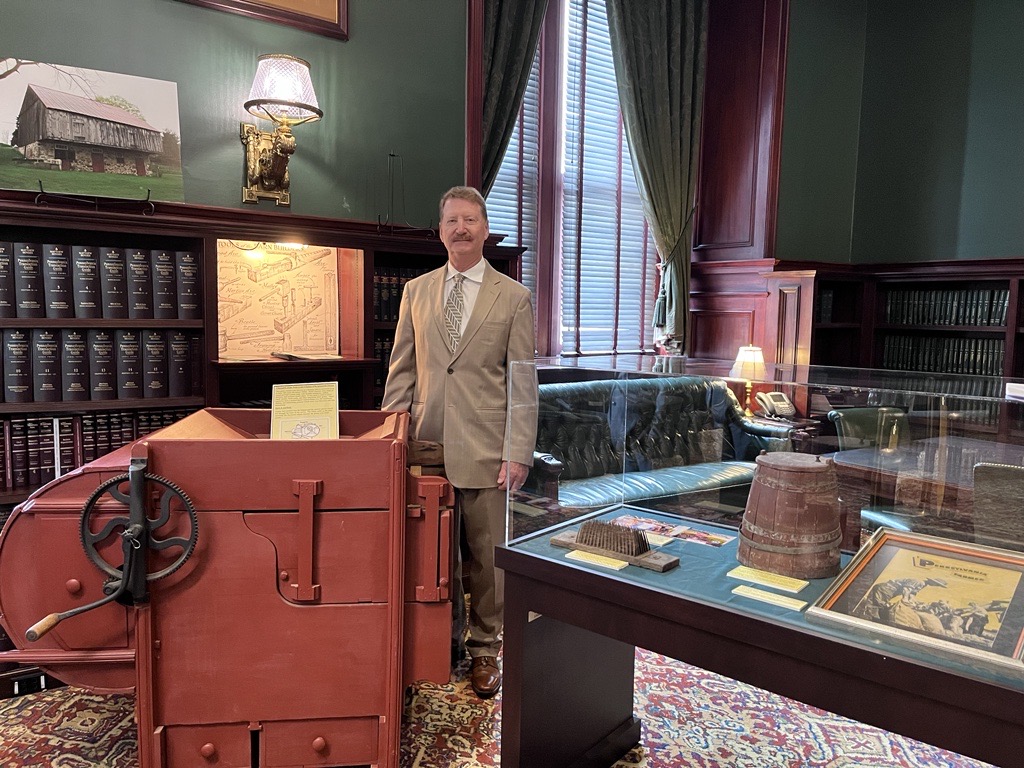 I was excited to see the new Pennsylvania Senate Library exhibit which features agriculture from our area as well as Senator Judy Schwank's district.
Agriculture continues to be the backbone of our nation and has been central to PA since the Colonial Era. This exhibit is open every Monday through Friday at the Capitol Building should you want to come and take a look!
Updates from the Capitol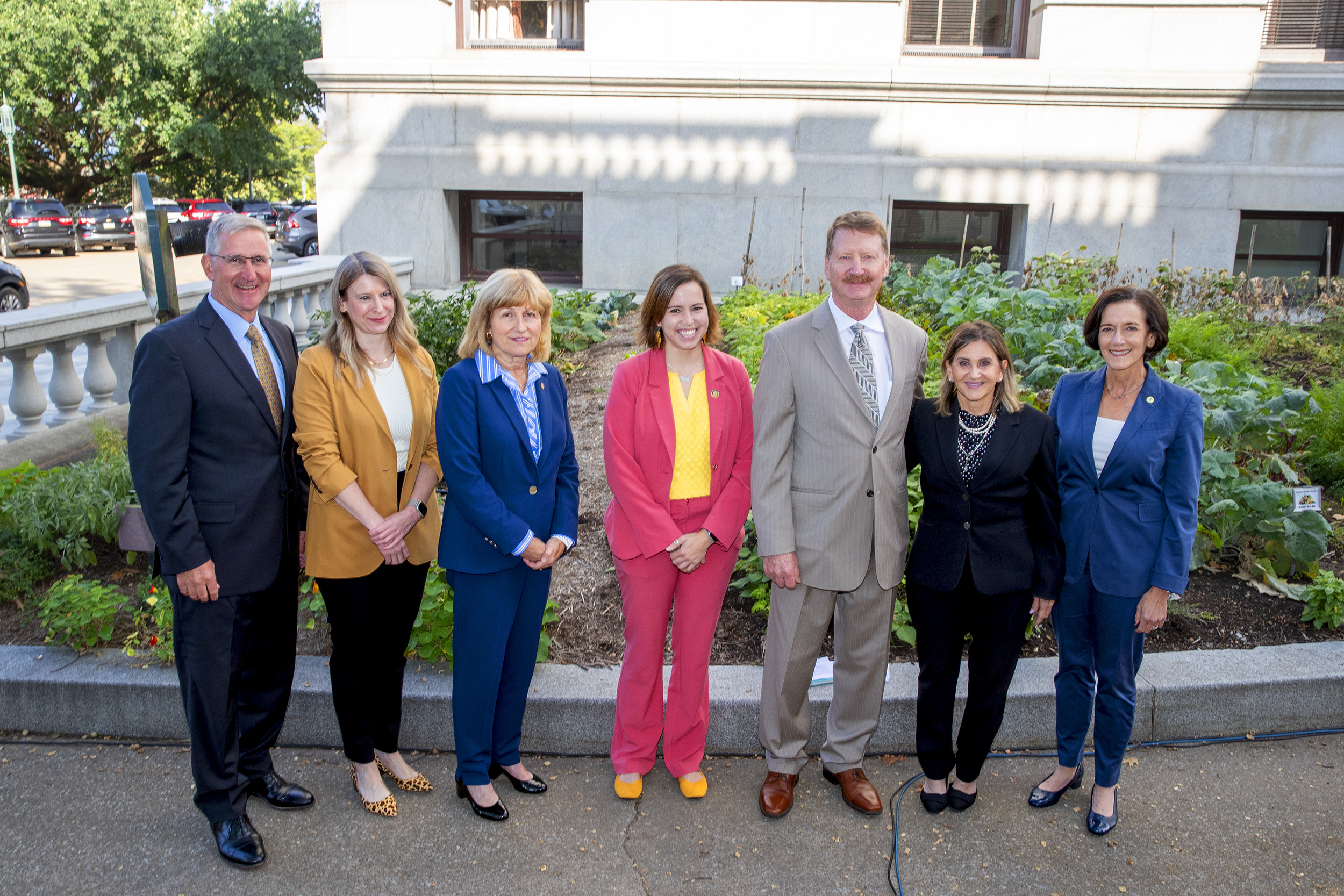 PA Dept. of Agriculture Secretary Russell Redding, PA Dept. of Human Services Secretary Valerie Arkoosh, Sen. Judy Schwank, Senate President Pro Tempore Kim Ward, Rep. Emily Kinkead, and Feeding Pennsylvania's CEO Julie Bancroft recently joined me in front of the Capitol Hunger Garden as we recognized Hunger Action Month!
Food insecurity affects all 67 Pennsylvania counties, and we should do what we can to help combat hunger and help those in need. One way we can do so is by supporting and donating food items to our local food banks!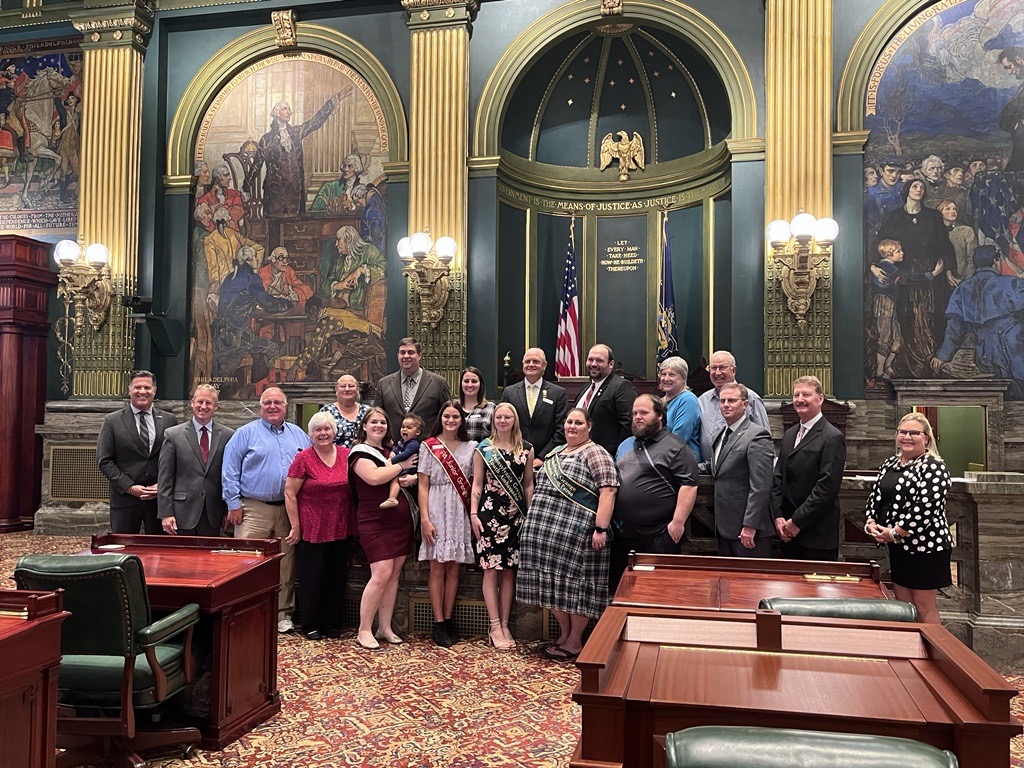 Earlier last month, Sen. Ryan Aument, Sen. Mike Regan, Sen. Judy Ward, Sen. Chris Gebhard, Sen. Carolyn Comitta, and I had the honor of introducing members of the PA State Grange to the Senate in recognition of the Grange's 150th Anniversary! Congratulations to the Grange on this incredible milestone!
Members introduced include Grange President Matt Espenshade, Doug Bonsall, Anna Mae and Brad Nauss, Gail Switzer, Phil Vonada, Lindsay Schroeder, Desira Rickenbach, Shae Smith, Gayle Reyburn, Stanley Reyburn, Dina Zug, and Art Zug.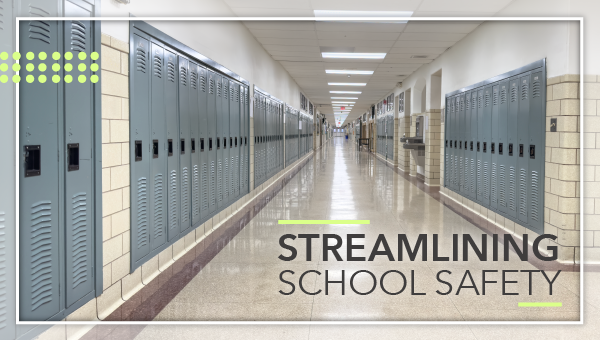 My colleagues and I recently acted to consolidate and streamline the state's school safety programs and ensure greater coordination in keeping Pennsylvania children safe.
You can visit https://bitly.ws/VkFQ to learn more!
Maneuver By Gov. Shapiro Changes Motor Voter Process Without Your Input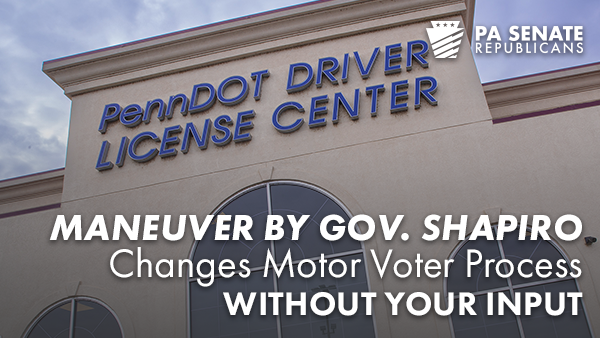 Effective immediately, due to a recent change made by Gov. Shapiro, your experience at PA Driver License Centers has now changed from an "Opt In" to an "Opt Out" motor voter registration process when a new application or renewal of your driver's license is processed. This motor voter registration maneuver was a unilateral decision made by the Executive Branch and without consultation from the General Assembly.
Since 1993, federal law has been in place and already required state departments of transportation to provide the opportunity for simultaneous voter registration for federal elections when applying for or renewing a driver's license and a photo ID. Shapiro's alteration was an abrupt change in our voting process that was unnecessary and left out the voices of our Legislature – YOUR voices.
Strengthening election integrity and access in Pennsylvania remains a key focus, as we firmly believe the foundation of a healthy and vigorous republic requires free, fair, and secure elections. Over the last few years, we have been actively working to address election concerns raised by Pennsylvanians from across the political spectrum, by increasing transparency, implementing a 'Zuckerbucks' ban, mandating continuous counting of ballots on election nights, and passing legislation which would implement Voter ID.
As your state senator, I am committed, as are my colleagues, to continue to look out for the millions of Pennsylvania voters, who are lawfully eligible to vote, and reviewing the changes to determine the best next steps for Pennsylvanians.
Emergency Alert Test Scheduled for Tomorrow, Oct. 4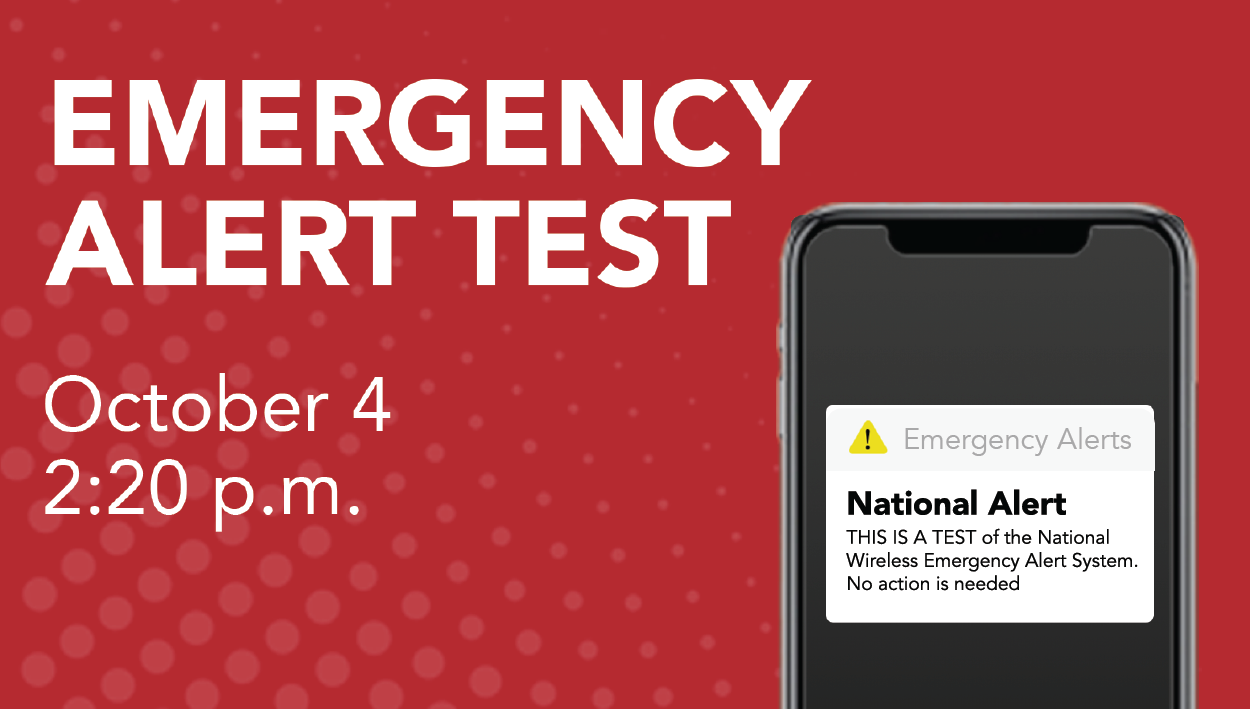 There will be a national test of the Emergency Alert System (EAS) and Wireless Emergency Alerts (WEA) tomorrow, Oct. 4, at approximately 2:20 p.m. The test is to ensure the systems continue to effectively warn the public about emergencies, particularly those on the national level.
The WEA portion of the test will be directed to all consumer cell phones. The EAS portion will be sent to radios and televisions.
In case the Oct. 4 test is postponed due to widespread severe weather or other significant events, the back-up testing date is Oct. 11.

Please contact me to provide input on any state-related matter, or to receive help in dealing with a state agency.