Pre-register Today for Our Upcoming Free Senior Expo on Sept. 29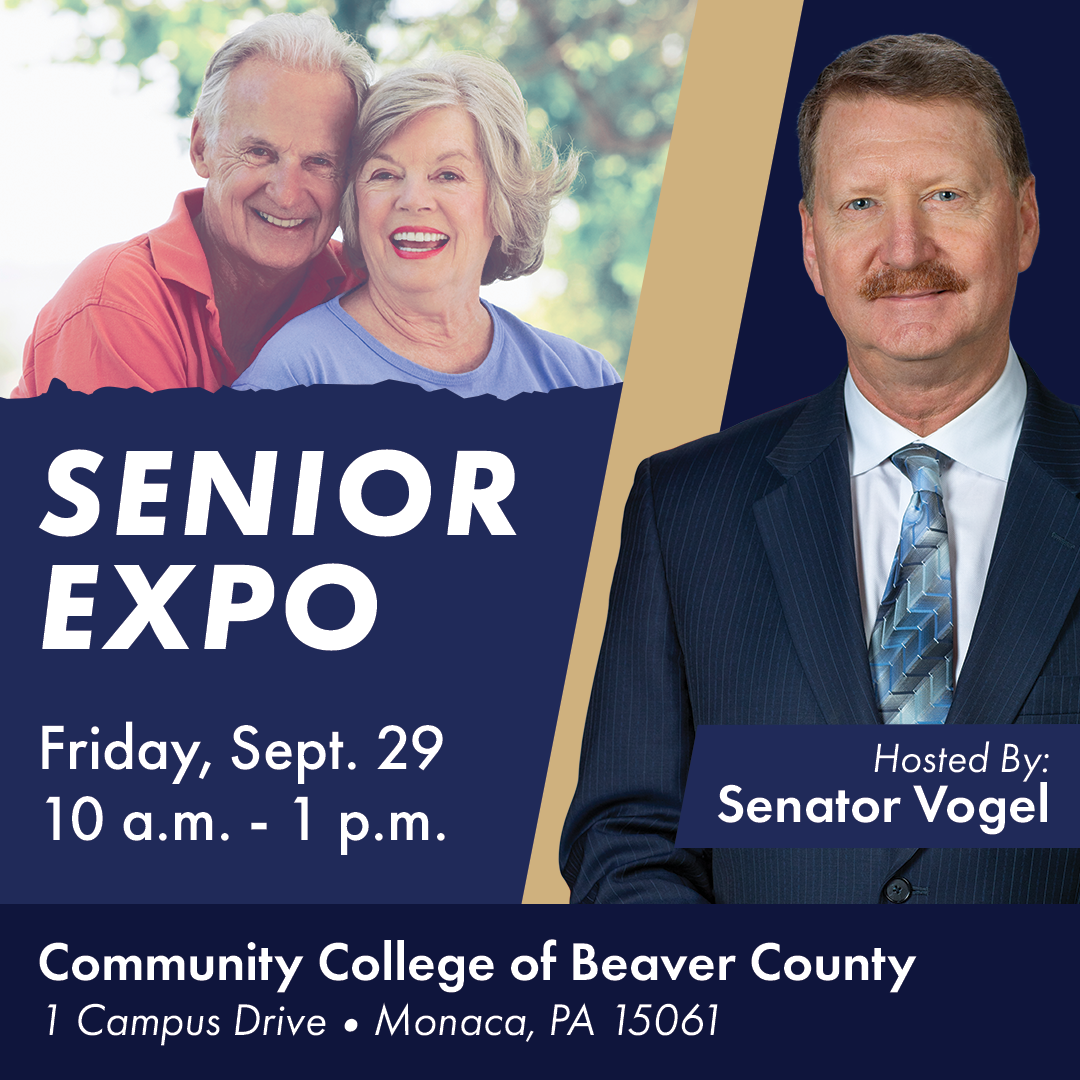 Our Free Annual Senior Expo will be held on Friday, Sept. 29, from 10 a.m. to 1 p.m. at the Community College of Beaver County located at 1 Campus Drive in Monaca.
If you preregister for our event, you will receive 2 extra tickets for additional chances to win a raffle basket!
To preregister, contact our Cranberry District Office at 878-978-2575, our Rochester District Office at 724-774-0444, or online at https://www.senatoreldervogel.com/senior-expo-constituent-registration/.
We will have FREE food and drinks, and the following will also be available to seniors free of charge:
Blood pressure checks
Flu shots (brings your insurance card)
Vision screenings
Balance checks
There will also be many local and state organizations present during the expo to provide important information about available senior-focused services and programs.
We look forward to seeing you there!

Please contact me to provide input on any state-related matter, or to receive help in dealing with a state agency.