In this update:
Highlights in the 47th
Senate Approves Expanding Access to Sexual Assault Nurse Examiners Access Expansion and Dog Law Modernization Bills
Vogel's Dog Law Modernization Bill Advanced by the Senate
Celebrating Dairy Month in Harrisburg
---
Highlights in the 47th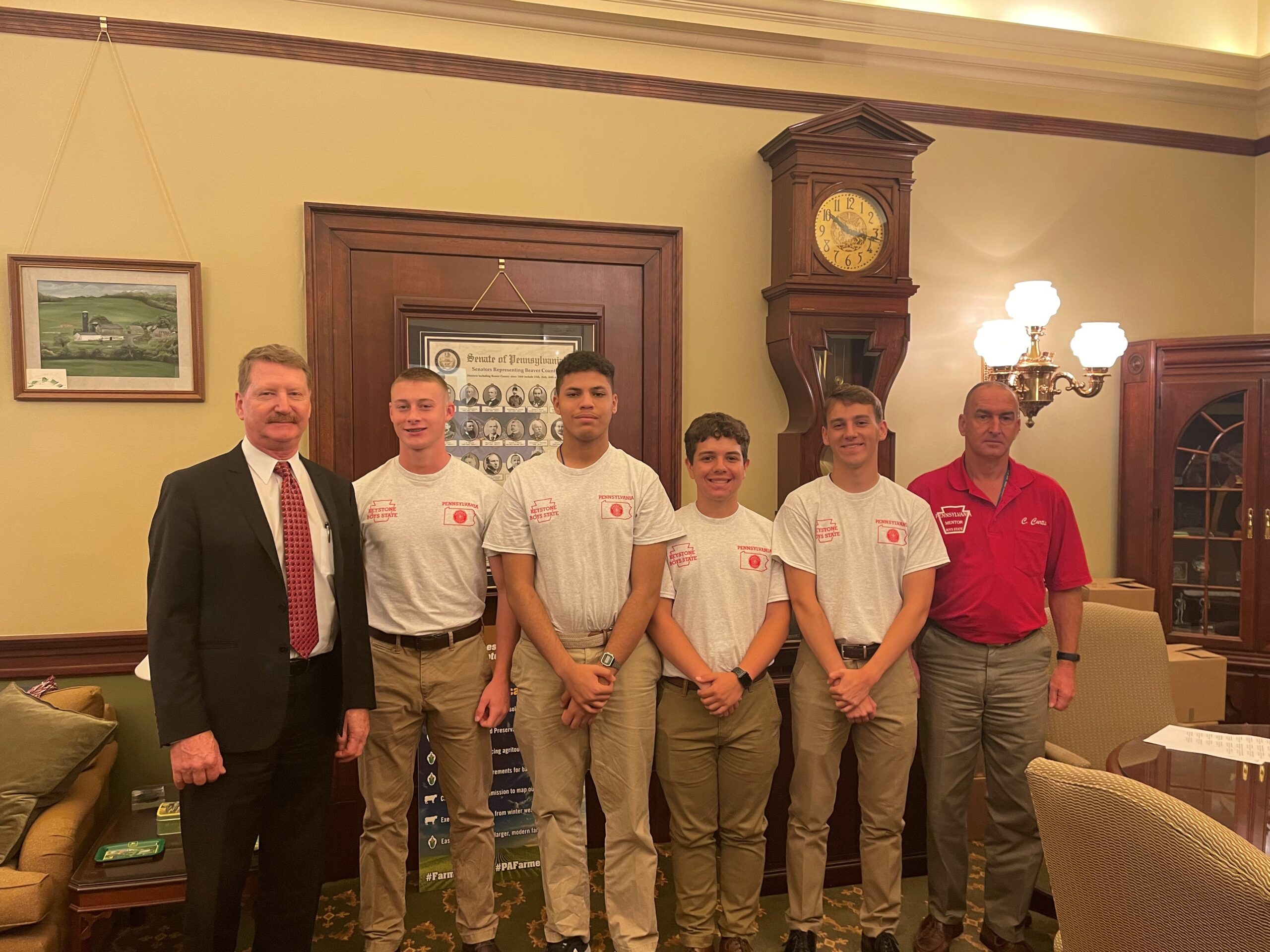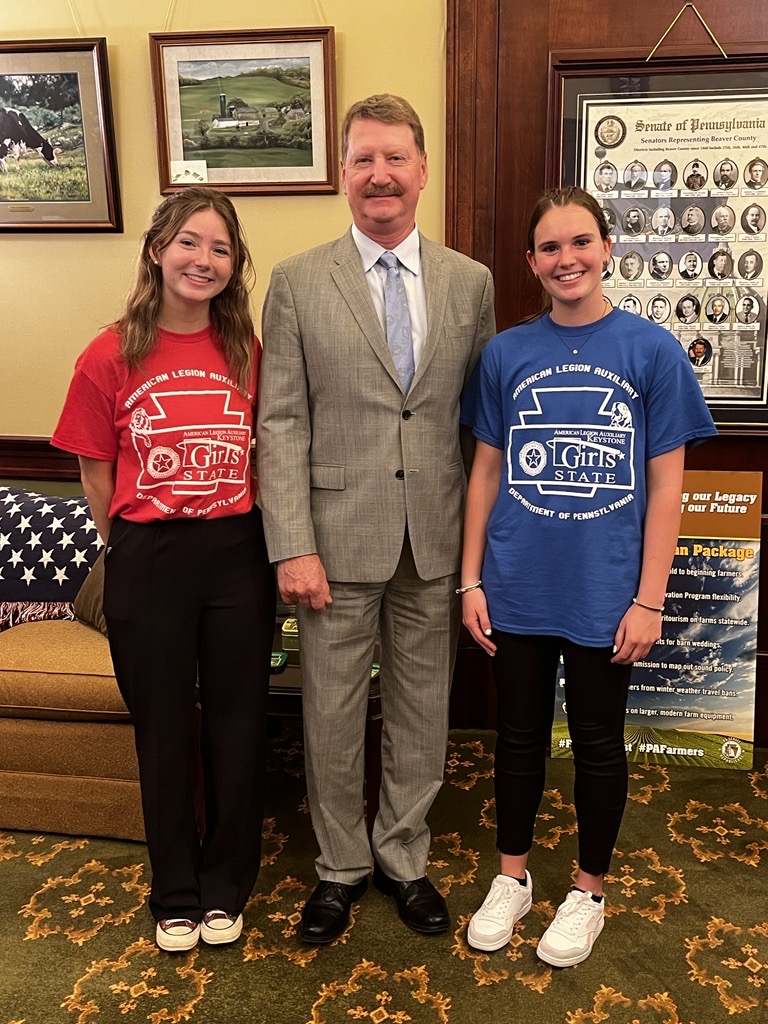 The Keystone Boys State and Department of PA ALA Keystone Girls State groups were here in the Capitol this week! I was pleased to speak to a few of their members who reside in our area. Thank you for stopping by!
For the Keystone Boys State, pictured with me from left: Logan Randall from Cranberry Township, Souhaib Elhalouly from Ambridge, Eric Beighey and Klayton Kaunert from Brighton Township, Carl Curtis, Advisor from Baden. Not pictured is Matt Gebhardt.
For the Keystone Girls State, pictured from left from me: Allison Hughes (in red) from Montgomery County and Cecilia Crowley (in blue) from Butler County.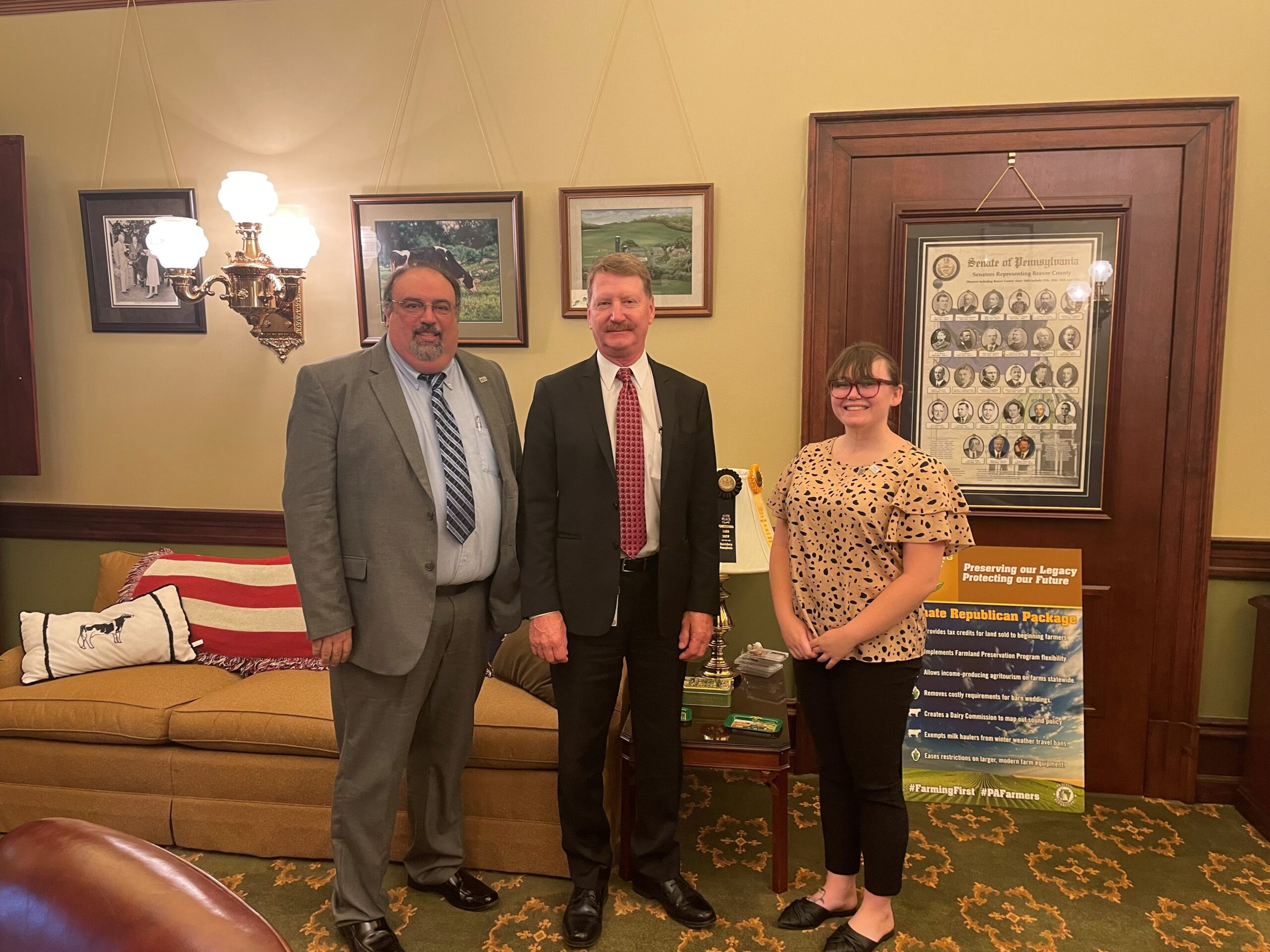 It was great getting to meet with Brian Reiser (Ellwood City) and Samantha Mooney (Harmony) from @psea_org while they were here in Harrisburg on Wednesday!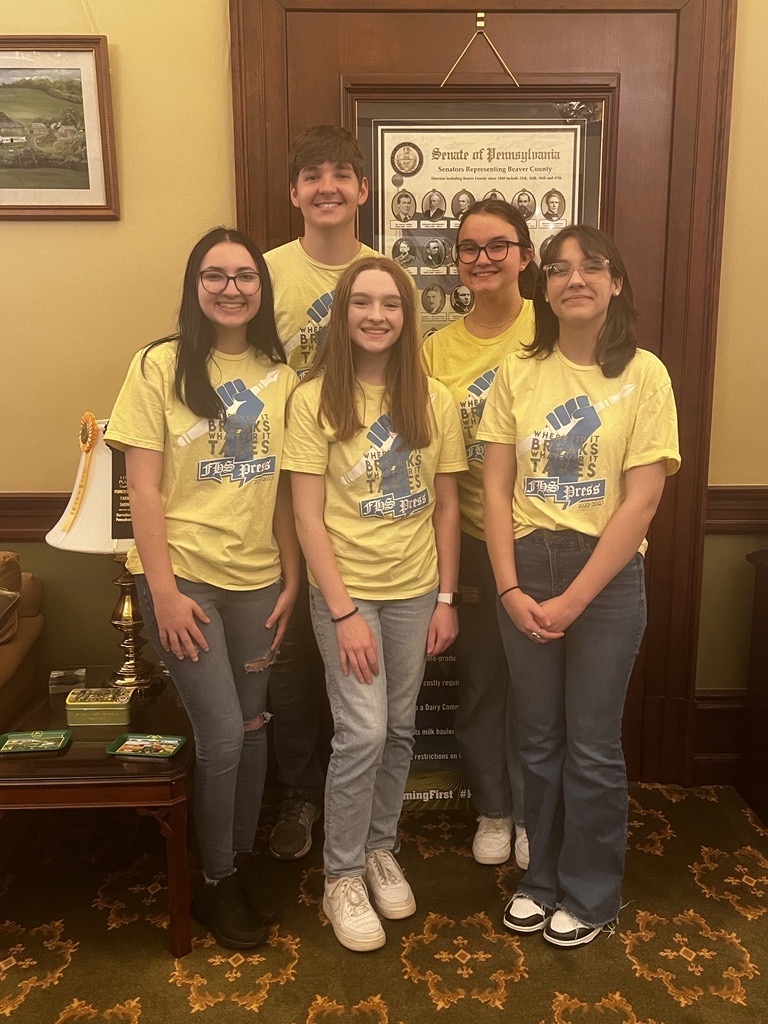 Thank you to the students from Freedom Area High School who dropped by my office yesterday to discuss issues surrounding student journalists!
Students pictured include: Christopher Denkovich, Lainey Tuszynski, Skylar Scobbo, Madison Sanders, and Calla Reynolds.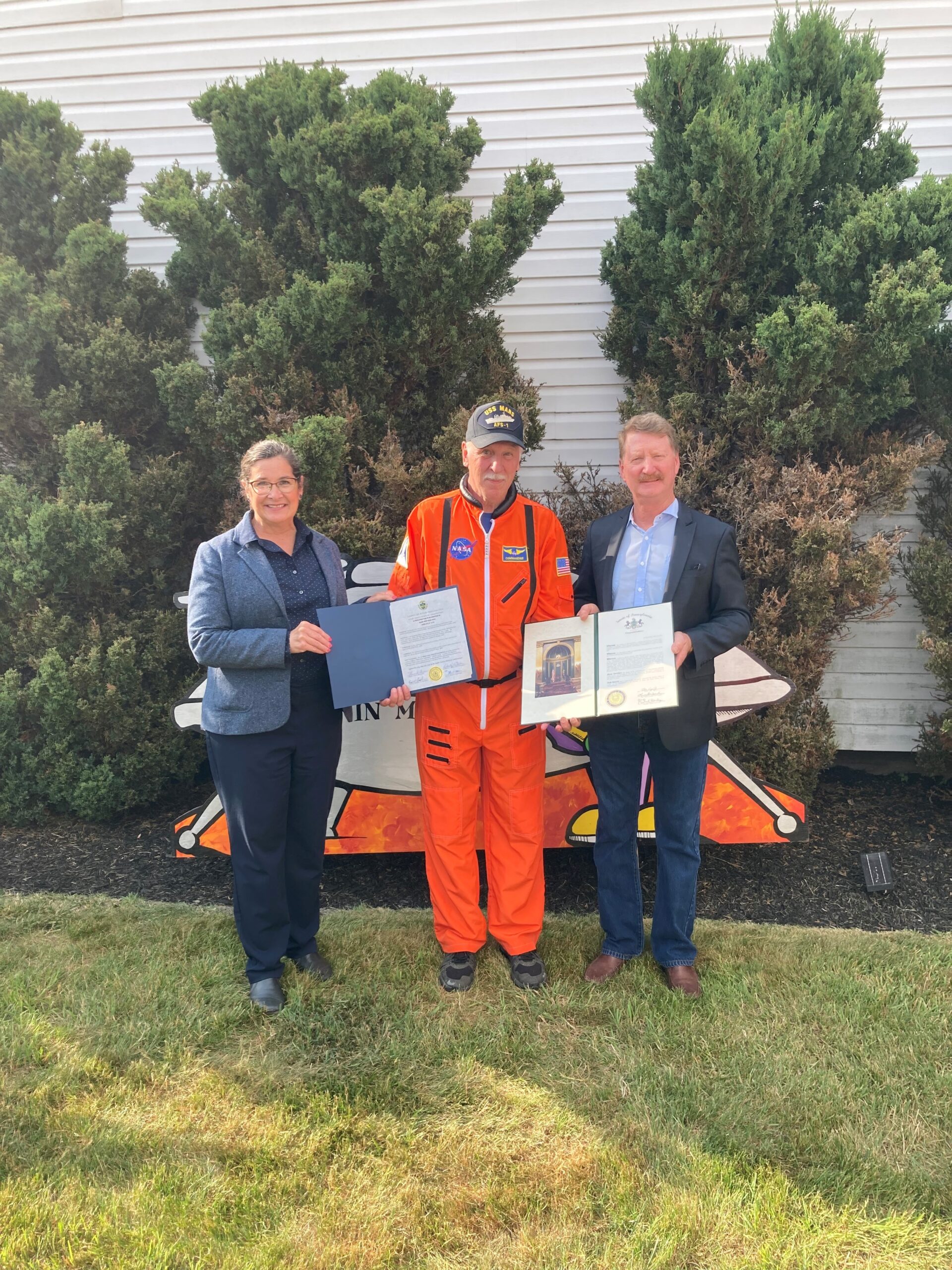 Recently, I had the pleasure in joining Butler County Commissioner Kimberly Geyer in presenting proclamations to Mars Borough Mayor Gregg Hartung as the borough celebrated its 150th Anniversary!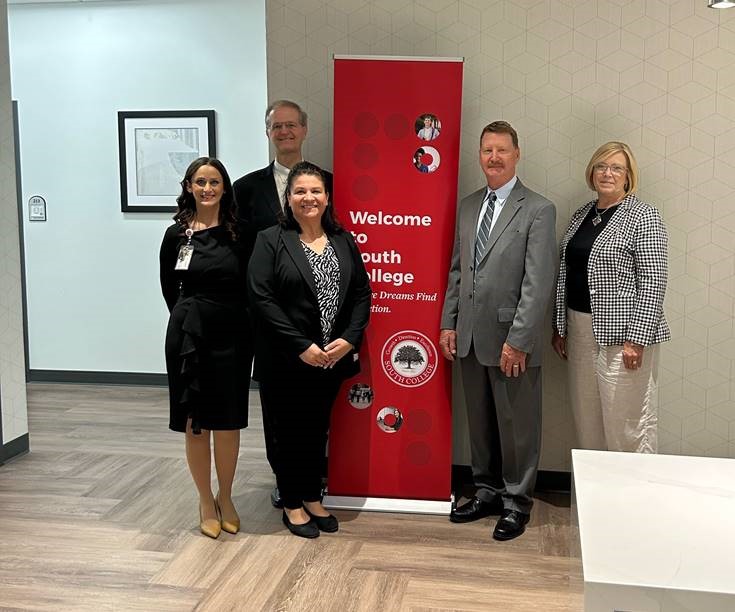 Last weekend, Sen. Scott Hutchinson and I had the opportunity to tour South College's Pittsburgh Campus and see how it has positively impacted its surrounding communities.
Senate Approves Vogel's Sexual Assault Nurse Examiners Access Expansion and Dog Law Modernization Bills
This week the Senate advanced two bills of mine focused on modernizing Pennsylvania's Dog Law and expanding access to Sexual Assault Nurse Examiners (SANEs) in the Commonwealth.
Senate Bill 414 would expand the existing Penn State University SAFE-T Program; allow hospitals to establish individual Sexual Assault Nurse Examiner (SANE) programs at their facility; and require the Department of Health to publish a comprehensive list of each SANE care-providing hospital on its website by county.
Senate Bill 746 would modernize Pennsylvania's Dog Law by creating an online licensing platform, simplifying licensing for dog owners, enhancing public safety and animal welfare protections, and improving customer service.
Both bills now go to the House for consideration.
You can read more about these bills by visiting www.senatoreldervogel.com/news-releases.
Senate Passes Several Additional Key Pieces of Legislation
Through the course of this week, the Senate voted on and approved the following pieces of legislation:
Senate Bill 527, which would implement specific penalties for theft of mail, which includes a package, bag or letter. The grading of this offense would increase if the person had prior convictions for theft of mail.
Senate Bill 656, which would replace the state Alternative Fuels Tax on electric vehicle owners with a flat annual fee of $290.
Senate Bill 607, which would help protect PACE and PACENET participants who may be pushed beyond the eligibility limits due solely to a cost-of-living increase in Social Security payments.
Senate Bill 37, which would enhance driver responsibility by prohibiting the handheld use of cell phones or other communication devices while operating a motor vehicle on a Pennsylvania highway or trafficway. A driver could only use their wireless device while holding or supporting it when the vehicle is parked on the side or shoulder of a roadway and the vehicle is safely able to remain stationary. Additionally, it includes a provision directing law enforcement to issue warnings for violations for the first six months following the signing of the bill.
Senate Bill 561, which would exempt the five newest model-year vehicles and relieve motorists from outdated and unnecessary emissions testing.
Senate Bill 562, which would exempt Blair, Cambria, Lackawanna, Luzerne, Lycoming, Mercer and Westmoreland counties from the vehicle emissions test as they have consistently met air quality standards.
Senate Bill 497, which would establish the Max Manufacturing Initiative Act, which provides grants and loans to state universities so they can partner with engineering entities to enhance research capabilities, promote business alliances, produce high-value products and create family-sustaining jobs.
Senate Resolution 46, which would establish the Task Force on Women Veterans' Health Care in Pennsylvania. It would also pave the way for Pennsylvania to potentially receive additional federal funding to address women veterans' health care issues.
These bills now go to the House for consideration.
Celebrating Dairy Month in Harrisburg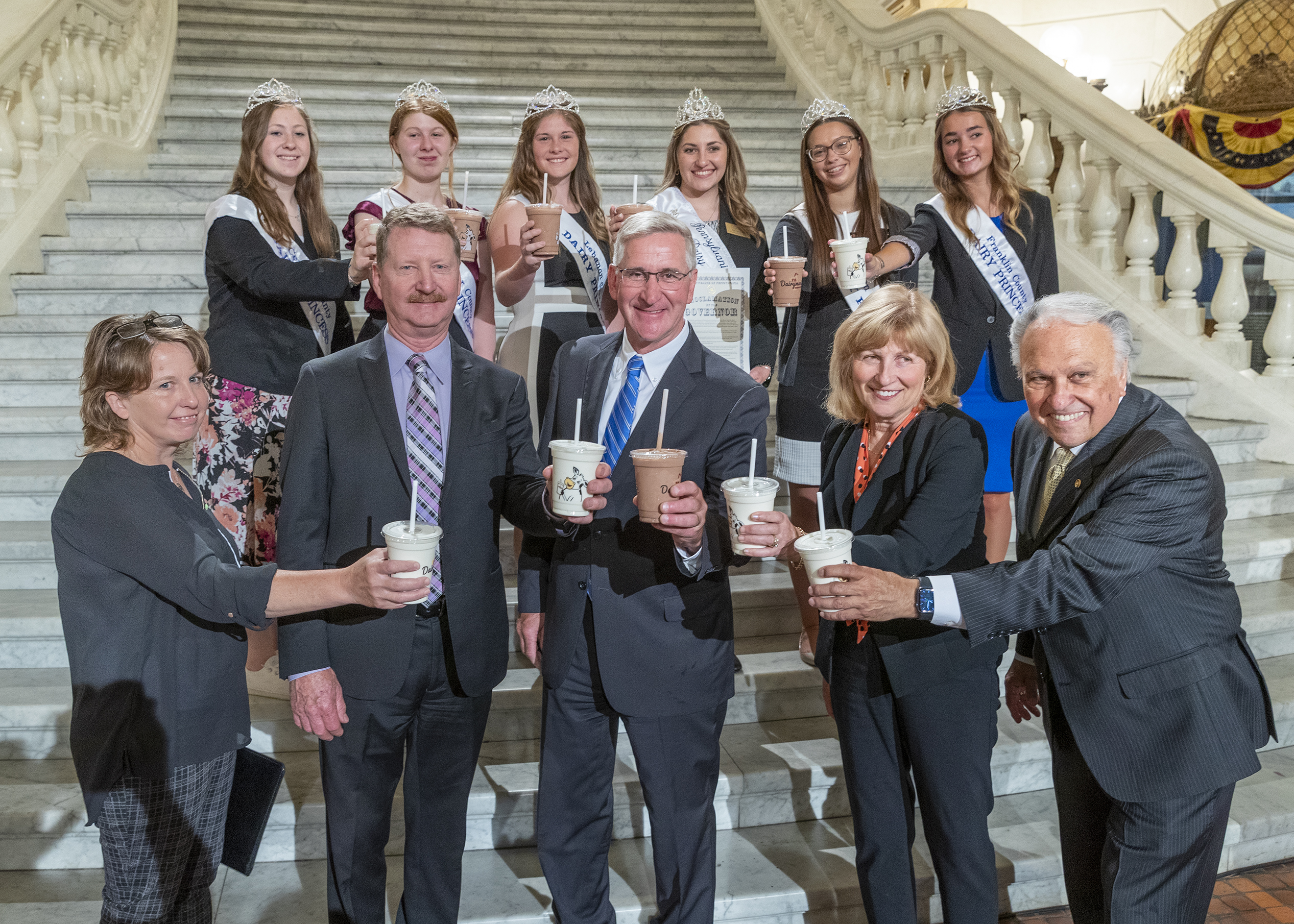 Yesterday, I hosted a press conference with Sen. Judy Schwank, minority chair of the Senate Agriculture and Rural Affairs Committee; Rep. Eddie Day Pashinski, majority chair of the House Agriculture and Rural Affairs Committee; Department of Agriculture Secretary Russell Redding; and Jayne Sebright from the Center for Dairy Excellence, to celebrate National Dairy Month and honor Pennsylvania's Dairy Industry. Several of our Pennsylvania Dairy Princesses were also able to join our event and show their support for our dairy farms!
99% of Pennsylvania dairy farms are family owned, and support 47,000 jobs, statewide. We commend these hard-working dairy farmers, their families and all who work tirelessly, 365 days a year, to make this industry a success!

Please contact me to provide input on any state-related matter, or to receive help in dealing with a state agency.