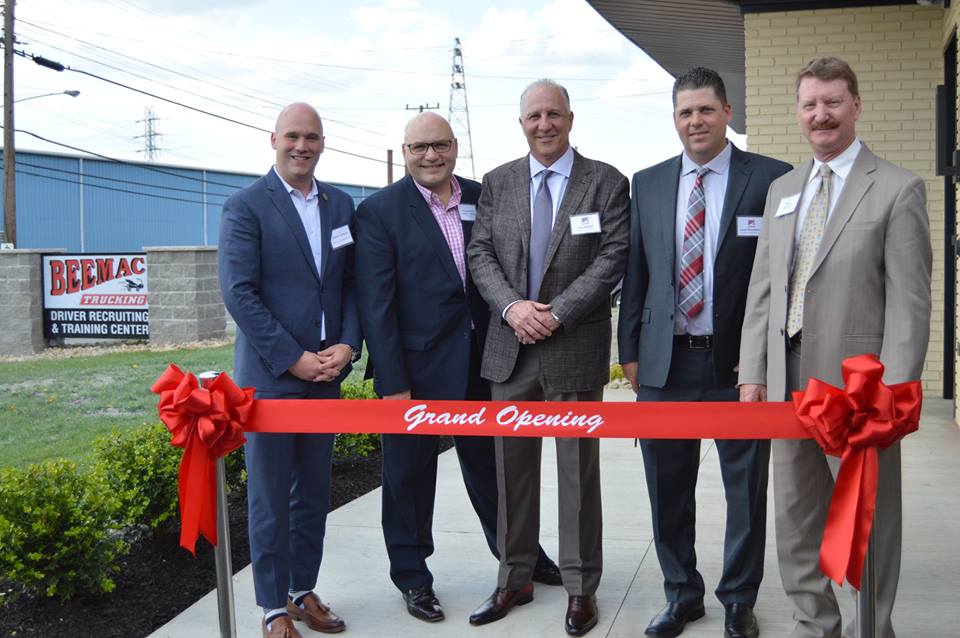 It was a pleasure to join Beemac Trucking to celebrate the grand opening of their new Driver Recruitment and Training Center in Ambridge. Congratulations, and a big thank you to Beemac for their commitment to Beaver County.
Applying for Veterans Benefits
Veterans and their dependents should never pay for help to apply for veterans' benefits, according to the Pennsylvania Department of Military and Veterans Affairs (DMVA). That's because federal and state law makes provisions for accredited veterans' service organizations to provide free advice and assistance to veterans as they apply for veterans' benefits.
Unfortunately, there are individuals and businesses who may take advantage of our veterans by charging them to apply for the benefits they have earned through their military service. Accredited veteran service officers are available to help veterans prepare claims and advise them as their claim is processed and reviewed. Pennsylvania's veteran service officers are experienced, trained professionals who provide veterans with the best advice and assistance available at no cost.
There are approximately 200 veteran service officers in Pennsylvania who work with organizations such as the DMVA, county veteran's affairs offices and several veterans' service organizations.
Accredited veteran service officers provide veterans and their dependents free assistance to identify, determine eligibility and apply for a wide range of benefits on the local, state and federal levels, including:
Payment of burial allowances
Ensuring grave markers and headstones are properly requested and placed
The Disabled Veterans Real Estate Tax Exemption Program
Veterans emergency assistance
Blind and paralyzed veterans pensions
The Education Gratuity Program
Service connected disability and non-service connected disability pensions
Federal health care benefits
Survivor benefits
To locate your county director of veterans affairs or for more information on other veterans service organizations and to find out more about veterans benefits, visit the DMVA online at www.dmva.pa.gov and click on Veterans Affairs, or follow DMVA on Facebook at www.facebook.com/padmva or on Twitter at www.twitter.com/padmva.
Local Mine Clean-up
A Lawrence County mine is among 150 abandoned coal mine reclamation projects targeted under a $55.6 million statewide clean-up effort. Castlewood West, an abandoned surface mine in Shenango Township, Lawrence County, is on the list of projects recently unveiled by the state Department of Environmental Protection.
The local work will focus on eliminating a dangerous highwall at the site. Pennsylvania has invested millions of dollars over the past few years to reclaim and clean-up abandoned mine sites across the Commonwealth. I am pleased to see that this Lawrence County project is included in the current round of funding. That's a major investment in protecting the environment — especially the waterways around those old mines. Funding for the reclamation projects comes from the U.S. Department of the Interior Office of Surface Mining Reclamation and Enforcement 2018 Abandoned Mine Land (AML) Grant Fund, and is supported by the active mining industry via a fee on coal mining operations across the country.
If you have any questions or want more information, please call my office at 724-774-0444.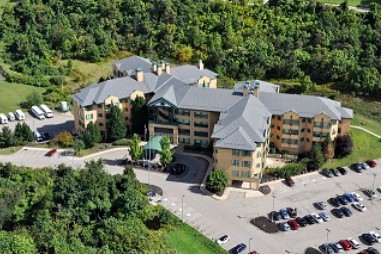 Veteran Extended Care Facilities
Pennsylvania operates six extended care veterans' homes throughout the state offering personal and skilled nursing care. These facilities are available to qualified Pennsylvania veterans and their spouses. Check out this resource page for locations and eligibility requirements, and to see if a veteran's home is right for you or a loved one.
The Southwestern Veterans' Center provides a broad spectrum of health care and related services to veterans who are disabled, chronically ill or in need of specialized care.The center serves 236 veterans and spouses; 196 beds with full nursing care and 40 beds for residents with Dementia/Alzheimer's disease. There focus is to assist veterans in functioning independently and at their optimal levels within the limitations of their illnesses.
You can also receive more information by contacting the Bureau of Veterans Homes at 717-861-8906.
Scam Alert
The Pennsylvania Insurance Department has received complaints about an individual calling them claiming to be a department employee and attempting to get their insurance information.
The department recently received two complaints from Pittsburgh-area residents who received suspicious calls. In both cases, the caller asked about the consumers' Medicare supplemental coverage and offered to visit their houses.
The Insurance Department never makes unsolicited calls to consumers and they do not 'sell' insurance, so it is extremely concerning that someone is attempting to lure individuals into giving up personal information using the department's name. Individuals should never give out personal or identifying information to anyone who calls them without warning.
The Insurance Department has documented the complaints and is working to warn consumers through its website and Facebook and Twitter accounts.
Consumers who have received similar suspicious calls are urged to call the Insurance Department's consumer hotline at 1-877-881-6388. Consumers should also call the Pennsylvania Attorney General at 1-800-441-2555 and their local law enforcement.
Beaver, Lawrence Historic Groups Receive State Grants
Historic preservation groups in Beaver and Lawrence counties were each recently awarded $4,000 in state grants. The Beaver County Historical Research & Landmarks Foundation and the Lawrence County Historical Society were awarded the funding from the Pennsylvania Historical and Museum Commission's Cultural and Historical Support Grant Program.
These local grants were part of $2 million included in the state budget through a partnership between the legislature and the Pennsylvania Historical and Museum Commission to help groups like those in Beaver and Lawrence counties. The Cultural and Historical Support Grant Program provides general operating support to museums and official county historical societies that are not supported by other state agency funding sources.
If you have any questions or want more information, please call my office at 724-774-0444.
Community Revitalization Fund Tax Credits
The Pennsylvania Housing Finance Agency is accepting bids for the purchase of Community Revitalization Fund tax credits. These tax credits will be used by the winning bidders – which can be companies, organizations or individuals – to reduce their state income tax liability.
Distributions from the fund will be awarded to eligible construction or rehabilitation projects in target areas of the Commonwealth with an identifiable need for increased affordable housing opportunities and commercial corridor development. The program provides financing to critical projects as part of an overall strategy for revitalizing communities by maximizing public and private resources, fostering sustainable partnerships committed to addressing community needs and ensuring that resources are used to effectively and efficiently meet those needs.
The deadline for bids is 2 p.m. on June 1. Please click here for more information on the Tax Credit.
PA supports Water Quality Improvement Projects Statewide
Growing Greener Plus, Pennsylvania's most widely recognized environmental grant program, opened May 14th with more than $20 million available to municipalities and nonprofit organizations for projects to improve water quality in their community or statewide.
Growing Greener Plus has provided almost $300 million for more than 2,100 projects statewide since its inception. With its long history of supporting local partnerships and on-the-ground efforts, DEP's Growing Greener plays an essential role in restoring and protecting the health of streams and rivers in communities across Pennsylvania.
Grants are available for projects addressing nonpoint source pollution from farms, urban stormwater runoff, and acid mine drainage (AMD) at abandoned coal mine sites. Projects may be small or large, addressing an individual site or creating an initiative for an entire watershed, for multiple counties or statewide.
County and municipal governments, county conservation districts, watershed organizations, and other organizations that work to protect and restore Pennsylvania's environment are eligible to apply.
For the second year, emphasis will be placed on projects in the 43 Pennsylvania counties in the Chesapeake Bay Watershed that implement best management practices (BMPs) to reduce nitrogen, phosphorus, and sediment runoff in streams and rivers.
Projects that are in designated environmental justice communities or Act 47 financially distressed municipalities, projects that increase job opportunities and foster sustainable businesses, and projects that help regulated stormwater communities meet their minimum control measures will also be prioritized.
Funds are available for BMPs, such as streambank fencing, streambank forest buffers, animal heavy use area protection; wetland creation or enhancement; AMD treatment systems or land reclamation at abandoned coal mine sites; projects included in a Clean Water Act Section 319 Watershed Implementation Plan; and AMD projects located in Qualified Hydrologic Units.
The application period opens at 8:30 AM on May 14, 2018 and closes at 4:00 PM on July 13, 2018. Please apply online at the Department of Community and Economic Development e-grants portal.
Find more information on the program visit Growing Greener Plus.
Humane Society Shoe Drive
My Rochester office, located at 488 Adams Street, Rochester, 15074, will once again be collecting shoes for the Beaver County Humane Society's Shoe Drive Fundraiser. If you have any gently used or new shoes laying around that you want to get rid of, please consider donating to the cause. You can also donate your shoes at the Humane Society's thrift store at 1900 7th Avenue, Beaver Falls, 15010.
The donations will help the Humane Society raise funds to aid the animals they graciously care for. My office will be accepting donations until June 1st. If you have any questions or want more information you can call my office at 724-774-0444 or the Humane Society at 724-846-0202.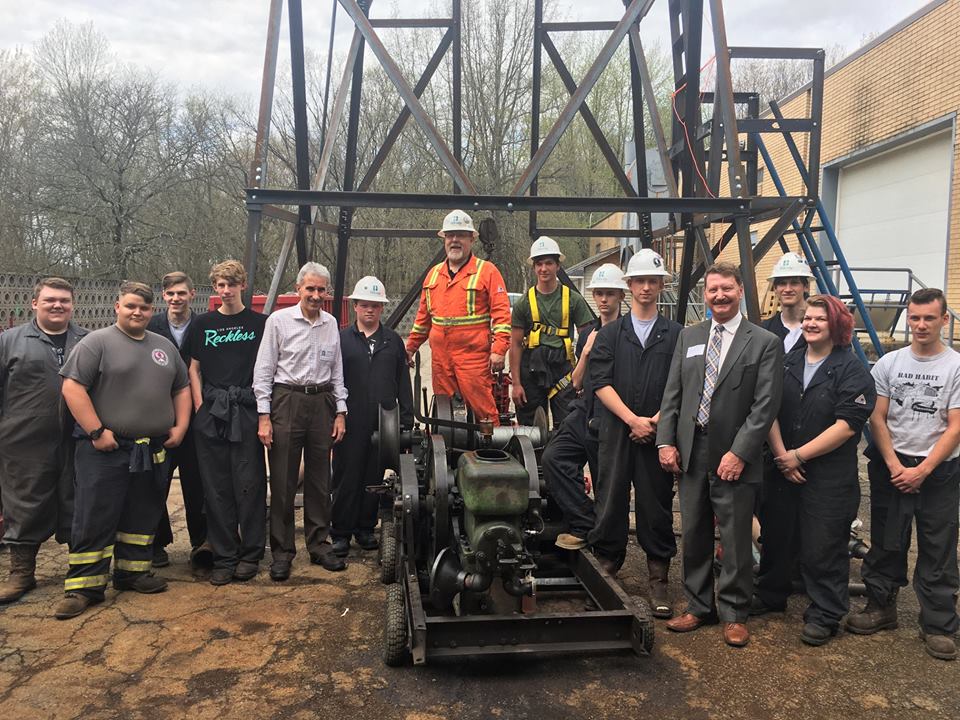 I had the pleasure of meeting with a group of students from Lawrence County Ctc 's Gas and Oil class. The students rebuilt both the winch and engine to power the rig, dubbed "Little Billy," which they built from the ground up under the supervision of their adviser. It was wonderful to see these students taking an interest in an industry that is such a big part of Pennsylvania's history and our future as well.
Safe Schools Grant Applications
The PA Department of Education (PDE) has announced that the 2018-19 Safe Schools Targeted Grants Request for Application was released by the PDE Office of Safe Schools on Tuesday, May 2nd. These grants provide for school resource and police officers, safety equipment and prevention programs/training. Eligible applicants include school districts, charter schools, cyber charter schools, and career and technology centers, as well as police agencies and municipalities; nonpublic schools may request funding for school resource officers only.
Applications will be accepted from May 14th through July 31st. School entities must submit their application through the department's eGrant system, at www.egrants.pa.gov. All information regarding the targeted grants can be found by clicking here to go to PDE website.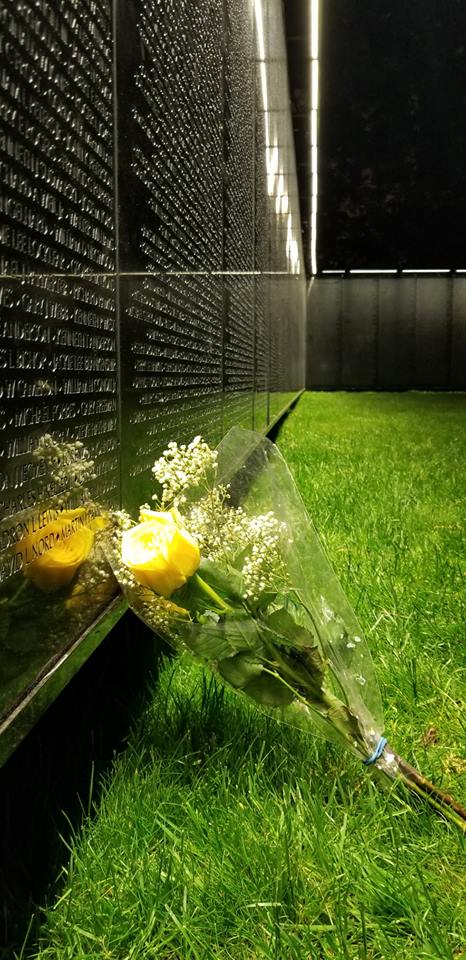 Thank you to all the veterans and volunteers that made this event an extremely memorable and heartfelt occasion. It is always important to remember the sacrifices that veterans make in the service of our country.
PA Act 21 of 2018
Legislation expanding legal standing for grandparents and other third-party individuals seeking to gain custody in cases where no biological or adoptive parent has care and control of the child has been signed into law.
Act 21 gives legal standing to people who are sincerely concerned for these children, but simply do not meet the conditions set by Pennsylvania's custody law. It is crucial for the welfare of children of parents caught in Pennsylvania's heroin and opioid crisis. Click here for more information on the Bill.