Dear Friend,
I am pleased to present my electronic newsletter. These e-newsletters enable me to provide information about issues, events and activities in Harrisburg and around the 47th Senatorial District to you in a timely manner while saving postage costs.
If you find this e-newsletter useful, I invite you to visit my website www.senatoreldervogel.com for more information about your state government. If you do not wish to receive these e-newsletters, please click the "unsubscribe" button at the bottom of the page.
Sincerely,
Elder Vogel
---
It was a pleasure to attend the 100th annual Pennsylvania Farm Show! Click here more information and to plan a trip to next year's Farm Show.
---
Legislation Delaying Keystone Exam Sent to Governor
Recently, the Senate unanimously approved legislation delaying the Keystone Exam as a graduation requirement.
Senate Bill 880 would delay as a graduation requirement the end-of-course exams in algebra, biology, and literature until 2019. The legislation also requires the Department of Education to study the issue and advance recommendations and alternatives.
I've heard many concerns from educators and parents regarding the Keystone Exams and the impact that it's having on education. Pennsylvania must remain committed to rigorous, verifiable education standards but more time must be taken to give all stakeholders the chance to provide input. I urge the Governor to sign this into law immediately.
---
Recently, my Senate colleagues and I announced our intention to introduce legislation restoring vital funding for many of Pennsylvania's agricultural programs and institutions that were defunded by Governor Wolf's partial veto of the budget.
This supplemental appropriation would provide approximately $62 million in funding for the Penn State College of Agricultural Sciences, the Penn State Extension, the Pennsylvania Animal Diagnostic Commission, Pennsylvania Veterinary Laboratories, and more.
The need for this funding has been made more urgent by the first confirmed case of Avian Influenza last month in a commercial turkey flock in Indiana. Governor Wolf's partial-veto eliminated additional funding to prepare Pennsylvania for an outbreak of Avian Influenza, possibly endangering the entire poultry industry in our Commonwealth.
Funding for programs that protect Pennsylvania livestock from disease, ensure that food is delivered to market safely, and support our overall state economy must be restored as soon as possible and I intend to lead that fight.
Click here for more information.
---
State Gives Approval to Jameson/UPMC Merger
I'm very happy to report that a U.S. District Court judge has ruled that Jameson Health System & UPMC can move forward with their merger, ensuring that this vital asset to the community stays in Lawrence County for many years to come.
From the beginning, I and the entire Lawrence County legislative delegation have supported Jameson in their efforts to make this merger a reality and done everything in our power to make it happen. The Board of Directors and their CEO made it clear from the beginning that UPMC was the best option available.
The Attorney General's office has made it clear that it still opposes the merger but will honor the judge's binding ruling.
The merger is not set in stone yet, but we are near the finish line.
---
Special Committee on Senate Address Issues Recommendations
The bi-partisan Special Committee on Senate Address has issued recommendations to the full Senate on whether the chamber should proceed to vote on the removal of Attorney General Kathleen Kane due to the suspension of her law license. To summarize, the Committee recommends that the Senate wait for the Pennsylvania Supreme Court to decide whether or not to restore Attorney General Kane's law license. In the event that her license is not restored, the Senate should move forward and vote on her removal from office.
These findings are the result of four public hearings and hours of testimony from district attorneys throughout Pennsylvania, independent legal experts, and current Deputy Attorney Generals. The Committee, consisting of both Democrats and Republicans, has meticulously followed the letter of the law as outlined in Article VI Section 7 of the Pennsylvania Constitution in an effort to answer the question of whether or not an Attorney General can fulfill the legal duties of the office with a suspended law license.
Click here to read the final report.
---
2015 Senate Accomplishments
Since the last E-newsletter, I've continued to add to the list of legislative accomplishments passed by the Senate in 2015 and include an explanation of why I voted for the bill. These bills range from making public sector collective bargaining agreements more open to the public to removing the unnecessary requirement to have State Police accompany wide-load transports.
---
Local FFA Teams Shine at PA Farm Show
The 47th Senate District was well represented at the 100th annual PA Farm Show by a number of local FFA teams that came back from Harrisburg with a handful of blue ribbons.
Two square-dancing teams from Laurel School District—The Spartan Twirlers and the Spartan Wranglers—won blue ribbons in the 15-25 year old category. The Spartan Twirlers team was comprised of Josie Slagle, Kayla McConahy, Derek Miller, Aliyah McDanel, Savannah Rickman, Jorden Streckeisen, Nathan Morrison, Carly Schry, Brett Shooster, Pierson Allison. The Spartan Wranglers team consisted of Lauren Park, Brooke Harlan, Ashley Maloney, Grace Houk, Wyatt Dean, Nick Hedglin, Dylan Boak and Lucas Drake.
The Mohawk Area FFA Demonstration team won first place in the whole state with their project titled "Smoke 'Em If You Got 'Em" where they showcased the construction of a fully-functioning smokehouse on the school grounds. Team members were Dylan Clark, Timothy Murtha, Blake Solley, Sammie Vankirk, and Alleya Wagner. Their square-dancing team—the Maids and Braves—also received a blue ribbon. The team was comprised of Stephanie Harshbarger, Anna Hostetler, David Garver, Chelsey Ball, Chris Lindsay, Tristan Voss, Shawn Gallagher, Trinity Voss, Robert Bozlinski, Kelli Hostetler, Dylan Clark, Vanessa Lehman, Timothy Murtha and Mallorie Shiderly
The Wilmington Area FFA also had two first-place winning square-dancing teams—the Crazy Eights and Queens & Jokers. The dancers included: Clay Huston, Clayton McConnell, Jake Schooley, Wyatt Snyder, Cole Cameron, Blake Whiting, Trent Mahle, Lucas Garrett, Ty Phillips, Seth Whiting, Kaitlin Shaeffer, Marissa Hoon, Madeline Whiting, Kara Yannesse, Maggie Behm, Katelyn Barnhart, Sara McConnell, Emily Styer, Jocelyn Holt and Kendra Ruth.
Congratulations and thank you for proudly representing our area at the PA Farm Show!
---
Local Projects Receive More than $1 Million in State Grants
I'm very pleased to announce that four major projects to improve recreational facilities in Beaver and Butler counties will receive state grants totaling $1,090,000.
Brighton and Darlington townships in Beaver County and Lancaster Township and Zelienople Borough in Butler County will receive Community Conservation Partnerships Program (CCPP) grants from the state Department of Conservation and Natural Resources. These grants require a 50% match contribution from the organization applying for the grant.
CCPP provides financial and technical assistance to local governments, land trusts, river and trail organizations, and other non-profit organizations for the planning, acquisition, and development of park, recreation, conservation, and greenway areas. CCPP is supported by Key 93 (Keystone Recreation, Park, and Conservation Fund), the Environmental Stewardship Fund (Growing Greener I) and several federal funding sources.
Zelienople Borough will receive $700,000 for rehabilitation and further development of the Zelienople Municipal Pool to include the construction of a new swimming pool incorporating a general purpose competitive area, intermediate area, tot area and filtration building, installation of equipment and utilities, bathhouse improvements, ADA access, landscaping and other related site improvements.
Brighton Township will receive $210,000 for the rehabilitation of Two Mile Run Park – Shultz Lodge to include construction of a new vestibule, installation of flooring, ceiling, lighting, windows and roof as well as ADA access and landscaping.
Lancaster Township will receive $150,000 for the development of Four Springs Park including construction of an access drive, parking area, pedestrian walkway, ADA access, landscaping and other related site improvements.
Darlington Township will receive $30,000 for further development of Community Park to include installation of play equipment with safety surfacing, ADA access, landscaping and other related site improvements.
Click here for more information and to apply for the CCPP grant.
---
| | |
| --- | --- |
| Congratulations to Lauren Gordon, of New Brighton, for winning 3rd prize in the 12-14 year old division for the poster contest at the PA Farm Show! Lauren's poster is the 3rd one down and the theme was "Hand Washing at the Fairgrounds." | |
---
PennDOT Summer Internships
PennDOT is offering engineering, scientific, and technical internships for college students looking to build their resumes and gain real-life experience working in their field of study. Engineering, science, and technology students may apply for internship in PennDOT's seasonal construction, pavement management, and roadside development. First consideration is given to applicants enrolled in civil engineering, followed by closely-related engineering majors. Click here for the application.
Students must be currently enrolled full-time (carrying 12 or more undergraduate credits or 9 or more graduate credits), be enrolled full-time for the upcoming fall semester, be in good academic standing, and must be enrolled in a major in the Engineering or Engineering Technology field to be considered for internship positions. Students must also have completed their 1st year in a 2 year Associate Degree Program or 4 year Bachelor Degree program.
Additionally, students in non-engineering majors related to internship needs may apply for a limited number of non-engineering internships in administration and management.
Lastly, college students in any major can be hired in support of PennDOT's highway maintenance crews.
Applications are accepted until March 30th.
Click here for more information.
---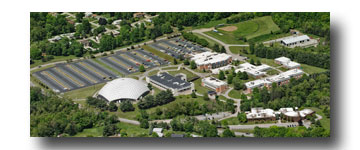 Recently, CCBC was recognized by the Aspen Institute—a national education policy foundation—as one of the top performing community colleges in the nation! Congratulations!
---
Winter Safety Tips
The season for winter storms is finally here. If you live in Pennsylvania, you've been through it plenty of times. But we can always use some helpful information.
Here are some resources to help you get through the winter.

---
Follow Me on Twitter!
I have a Twitter account to better connect with my constituents and provide daily updates on my voting record, whereabouts, state government, and local news affecting the 47 S.D. To access my Twitter page, click here.
Please contact me to provide input on any state-related matter, or to receive help in dealing with a state agency.