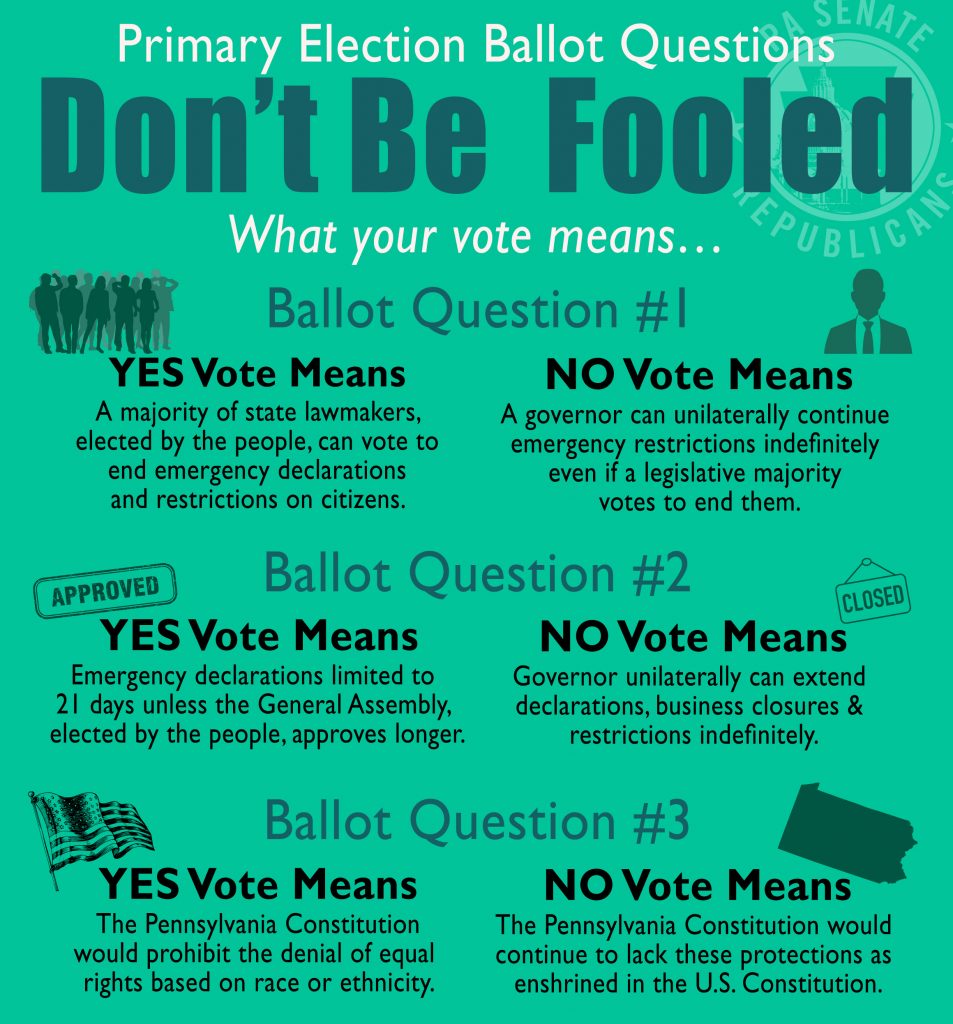 Senator Elder Vogel is highlighting the importance of voters knowing "what a YES vote means" for the May 18 ballot questions. Senator Vogel stressed the need for all Pennsylvanians to learn about the three proposed Constitutional amendments up for consideration during the primary election and how a YES at the ballot box means voters favor:
Protecting the education of our children;
Supporting small employers in our local communities;
Prohibiting discrimination; and
Providing funding for all fire companies.
Senator Vogel voted to approve the three potential amendments to the Constitution, which will appear on the ballot for voters in the spring primary, including one question to prohibit discrimination based on race or ethnicity and two questions designed to improve the way the state responds to future emergencies.
The Department of State is responsible for drafting the questions in a way that is fair and easy to understand. However, the Wolf Administration has been widely criticized for wording the emergency response questions in a way that is deeply confusing and prejudicial.
Rather than taking the issue to court and delaying potential enactment of the amendments, lawmakers have placed their faith in the people of Pennsylvania to make the right decision at the polls for the spring primary.
The fourth ballot question asks voters to decide if the Commonwealth should expand its loan program for volunteer fire and emergency medical services companies to provide municipal departments with loans for facilities, equipment, etc. The question was among several steps authorized by the legislature to aid first responders.
More information about the ballot questions is available at https://issue.pasenategop.com/ballot-question/
CONTACT: Heather Burke hburke@pasen.gov